Weldon Valley Preschool is seeking a Paraprofessional to join our Early Childhood Team! This is a great opportunity for individuals who desire to work in a high quality preschool environment housed within Weldon Valley School District!!! This position is a part time position (25 hours per week) and includes benefits. Applications are available on-line or at the District Office. Please contact Shana Martin at 970-645-9808 for more information.

Weldon Valley Preschool is currently seeking a custodian to work 12 hours per week. Hours are flexible. Applications are available on-line or at the District Office. Please contact Shana Martin at 970-645-9808 for more information.

We are excited to have our High School and Junior High Football schedules finalized. The schedule is going to look different from past years. When CHSAA announced the new schedules on Tuesday, we learned we would be playing in a different league this year. This change will be for this season only. Scheduling was also a bit tricky when the assigning of officials was thrown in the mix. Because of the referee shortages, we will be playing a Thursday and a Saturday game this year. We have set homecoming week as October 19th-23rd, with Arickaree/Woodlin as our opponent. Details about homecoming week will be released in the coming weeks. Here is the link to the schedule with games time and locations. GO WARRIORS!!
https://docs.google.com/spreadsheets/d/1c3qBEueWarYYsGmXaye6W3e4NdMj0u0nHwhcjhPt6X4/edit#gid=0
We have had an ongoing issue with our phone system glitching. Unfortunately, we are unaware of when this happens until someone informs us. If you call in and get a busy signal or if it rings continuously without answer- and you have the capability - please send an email to
LStarner@weldonvalley.org
to let us know! We apologize for this hiccup and are working diligently with our phone company to resolve this issue.

If you get a chance, ask a 7th grader about cell theory and using objective light microscopes.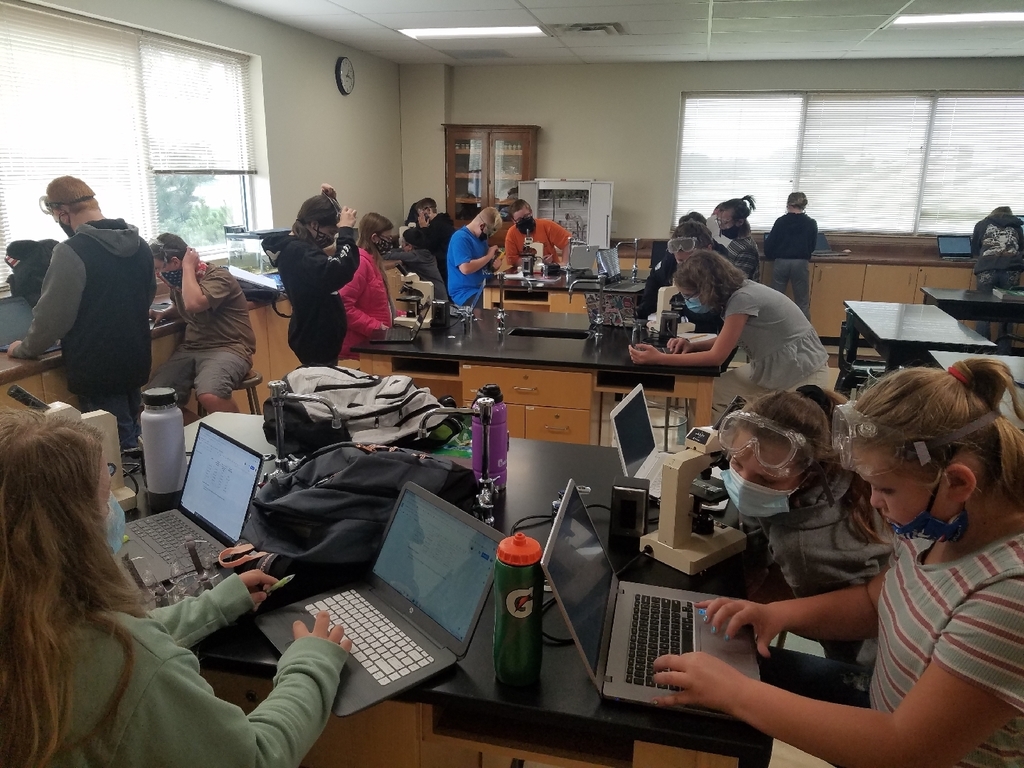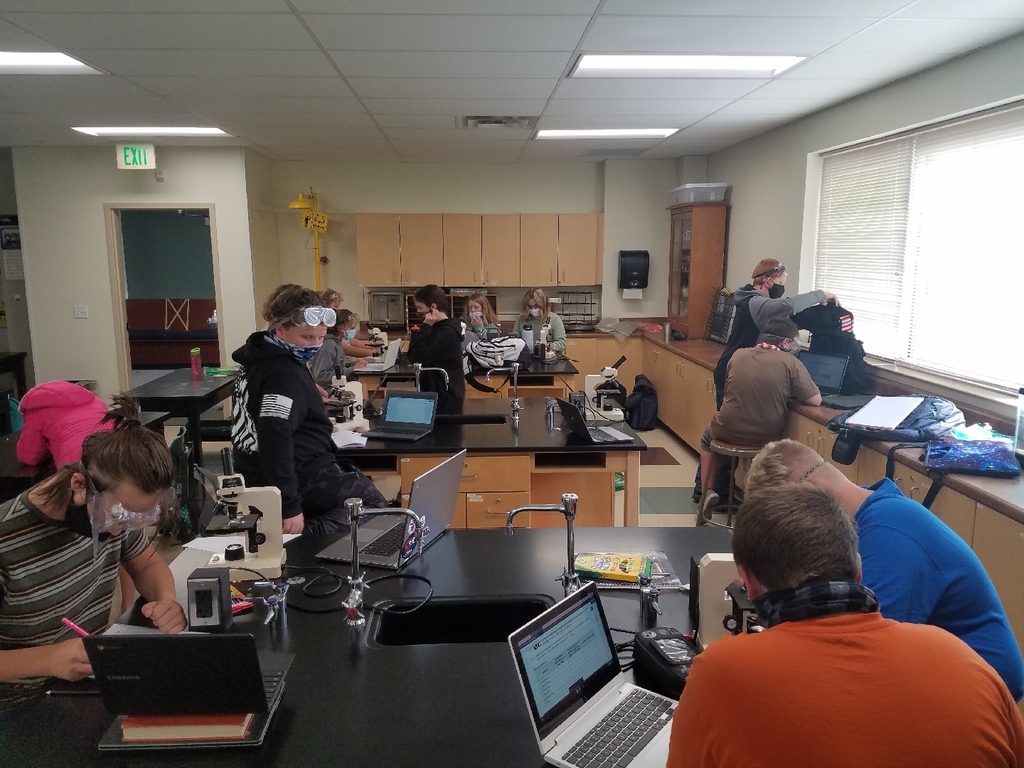 Keep up the good work 8th graders!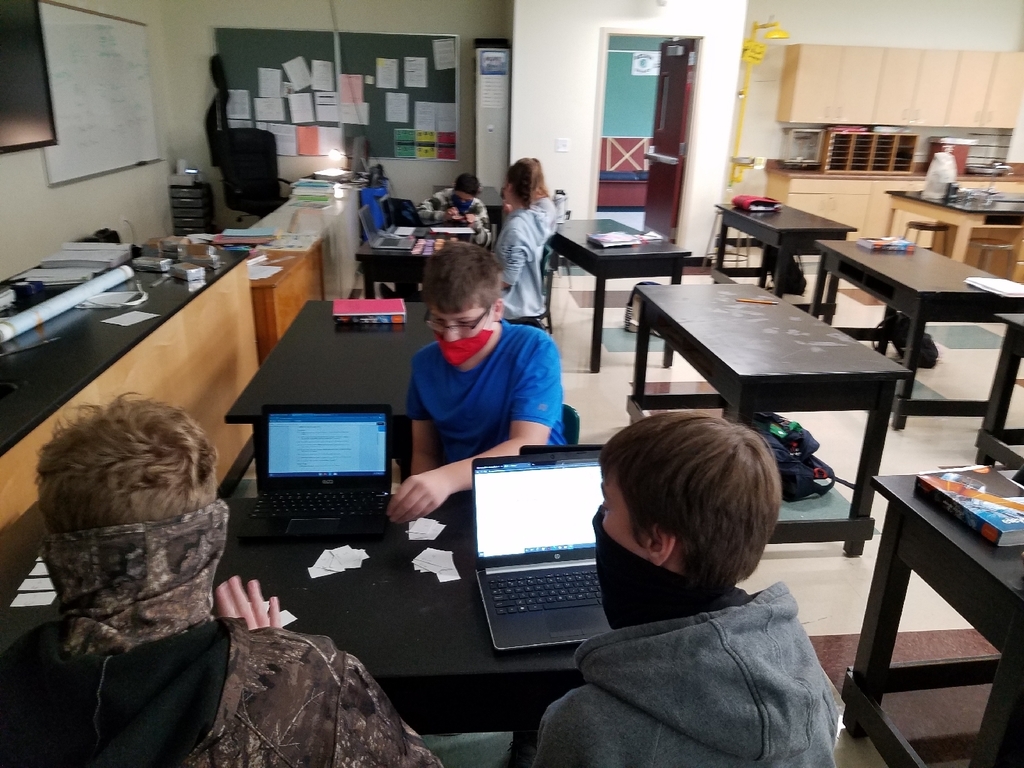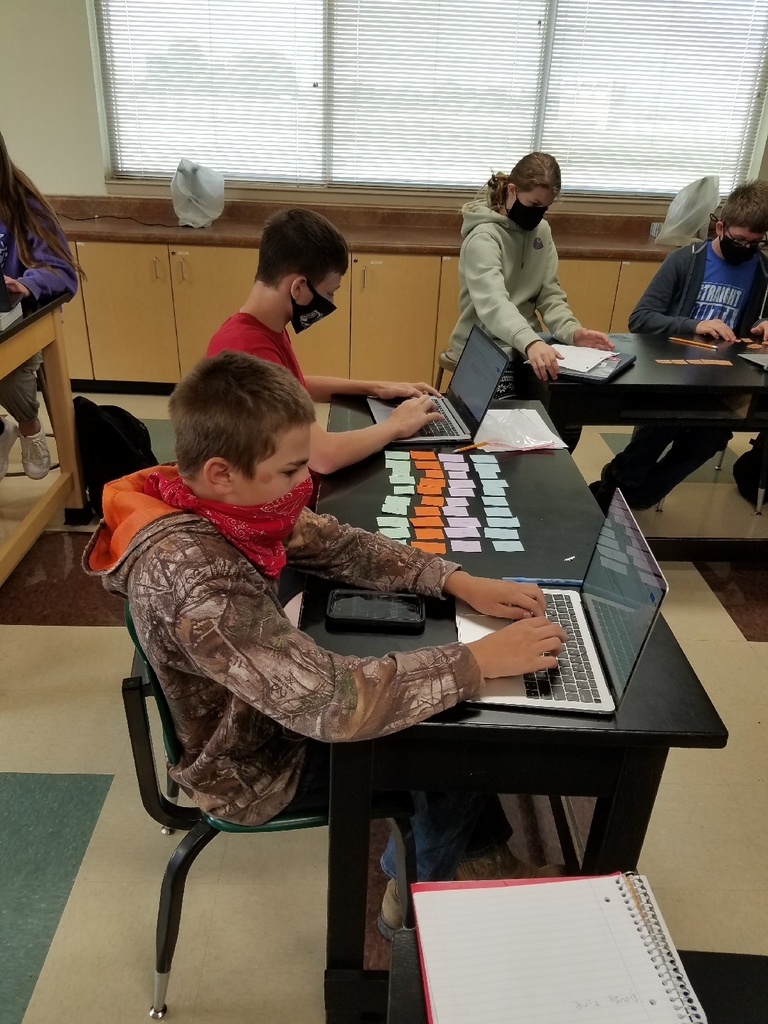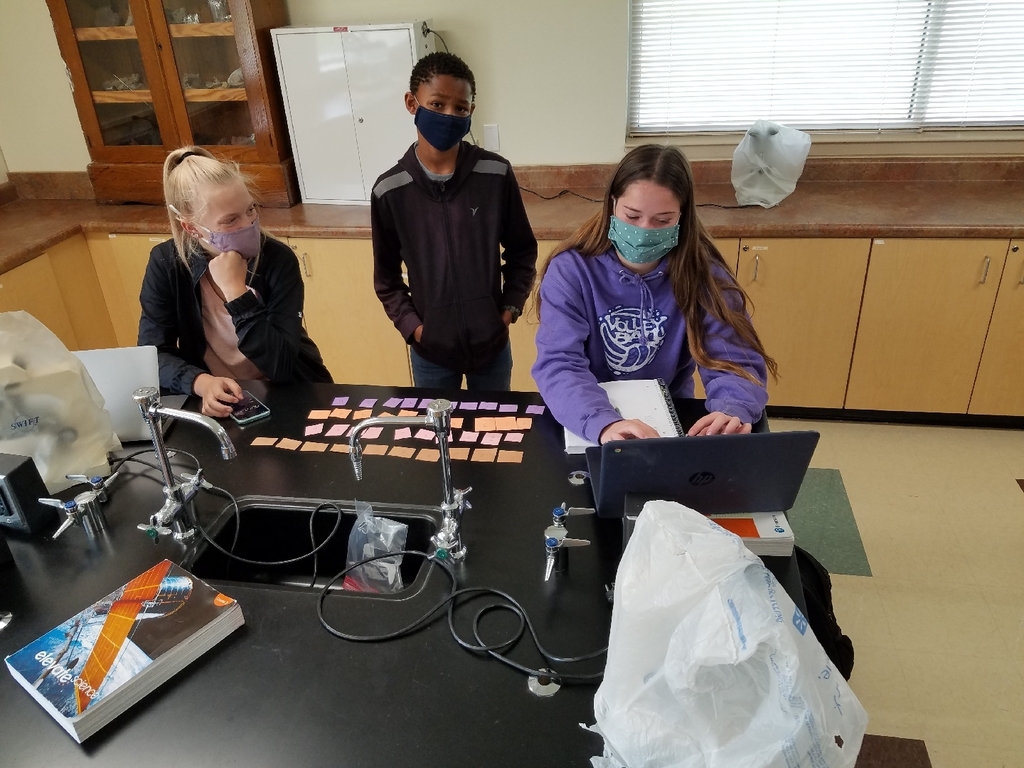 There will be an informational parent meeting on Wednesday at 6pm at the school, for any high school student interested in learning more about the 2021 International Club trip to Amsterdam, Brussels, and Paris.

Weldon Valley Seniors- The day you have all been waiting for is here: SAT testing day!! We will test on Wednesday, October 14th from 7:45 am to 12:00 pm. Please arrive at school on time. If you have an MCC class at that time, please make sure to let your professors know that you will be gone that day. Don't forget-Khan Academy is a great tool to use to prepare for all the SAT! Please see me if you have questions. Mrs. Chisum

Hello Warrior Family- Don't forget! Scantron testing starts Monday, September 21st for grades 7-11, and Scantron testing for grades 2-6 starts Monday, September 28th. Please check the Weldon Valley homepage under the "Counselor" tab for the Fall 2020 Scantron Schedule. Junior High/High School students, make sure to have your computers charged and ready to go! Have a great weekend! Mrs. Chisum

Good Evening Warrior Nation! We were extremely excited this morning as we heard that we will have an opportunity to play football this Fall. Unfortunately, volleyball will still be held in season C this Spring. This past week has been a whirlwind of information, and there will be more to come. Here is what we do know: 1. Official football practice will begin on Thursday, Sept. 24th. All athletes must have their physicals, all paperwork and fees paid in order to practice. 2. The first game will be the week of October 9th. 3. We cannot post a schedule yet at this time because CHSAA is still working out the details of the scheduling. 4. We are hoping to play the Junior High football season this fall as well. 5. We are looking at competing in a 6 game season with the option of adding a 7th game later in the season While we are excited for the season, we know there is a lot of information yet to come. We will do our best to keep Warrior Nation updated as we learn of things yet to come. As soon as we have a schedule completed, we will communicate that with everyone. Here is the link to the article from CHSAA today.
https://chsaanow.com/2020-09-17/details-on-the-footballs-plan-for-season-a-and-season-c/
Senior Class SAT's are scheduled! October 14, 2020 at 7:45am Mark your calendars!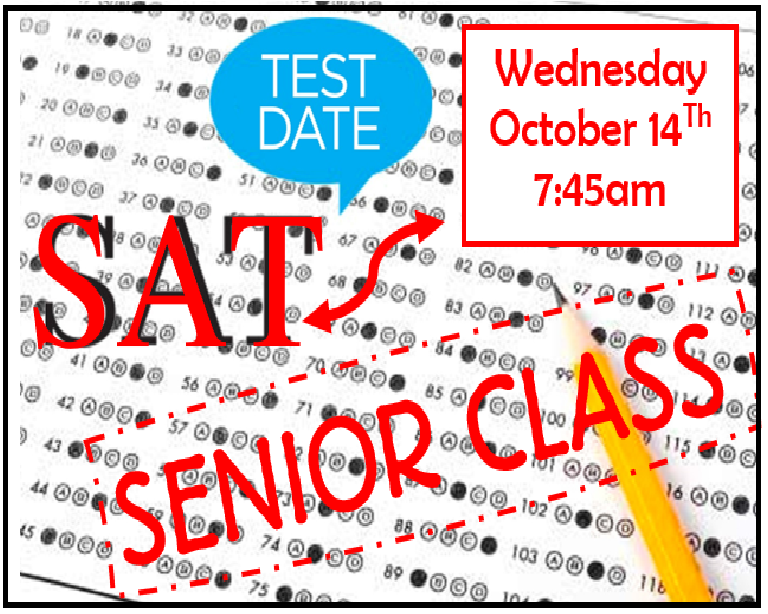 Seniors Dustin Price will be here Tuesday, September 15, to take pictures for the senior posters. He will be in the cafeteria starting at 2:30 p.m. Anyone who needs a school jersey, please see Coach Lorenzini.

Hello Warrior Family! This message is for the week of September 7th. Please mark your calendar that school pictures will be on September 15th. Informational packets will be sent home with your child. If anyone is receiving this message in error, please contact the office to have your number removed. Wednesday is Wacky Wednesday! Please wear your favorite Blue and Gold and show your Warrior Pride! An important announcement! We have been notified that the USDA has approved the Summer Food Service Program to be implemented through December of this year! This allows ALL students to be served breakfast and lunch at no cost. The USDA wants to make sure that all children have access to nutritious food as our country continues to recover from the COVID-19 pandemic. We are excited to offer this opportunity at our school. We will not be issuing reimbursements from lunch accounts at this time and there is no need to add money to your lunch account. Starting Tuesday September 7th all students will be able to have breakfast and lunch at NO COST. Please take advantage of the wonderful opportunity! Another reminder to parents, please remind your child to bring their masks to school and their laptops charged, daily We hope that everyone has a fantastic Labor Day and a great week. Go Warriors!

Recent federal law to support COVID-19 relief created the Pandemic Electronic Benefits Transfer (P-EBT) program as an important nutritional resource to families who lost access to free or reduced-price school meals as schools across Colorado closed in response to COVID-19. P-EBT provides households with an EBT card funded with the value of the free school breakfast and lunch reimbursement rates for the days that schools have been closed in March, April, and May, which equals $5.70 per day. Those funds can then be spent on eligible food items at many local and online retail stores. For a list of eligible items, visit the USDA Food and Nutrition Service website.
https://www.fns.usda.gov/snap/eligible-food-items
Families may apply for P-EBT cards online at
https://www.colorado.gov/pacific/cdhs/p-ebt

Hello Warrior Family, this message is for the week of August 17th. With school starting Tuesday, August 18th we want everyone to be aware of a few changes. If you plan drop off your kindergarten through 12th grade student at school, you will need to use the new drop off area located in the bus lane in front of the elementary school. The student drop off area is clearly marked and two cars are allowed to drop students off at a time. Please do not let your student out of the car until you reach the drop off area. You will be greeted by a staff member who will quickly take the temperature using a touchless, infrared thermometer. The temperature must be below 100.4 degree F in order to be allowed to enter the building. You will be required to take your child home if they are running a fever. Our expectation for the first day is when students enter the building after their temperatures are taken, they must either go to the cafeteria for breakfast, to their homeroom, or 1st period class. Masks are required for all student's 5th grade through 12th grade. Masks are recommended for all student's, Pre-k through 4th. Please remember to bring your masks on Tuesday. Please do not bring your child early to school. We are not allowing students into the building until temperatures are taken and staff will start taking temperatures at 7:20 AM. Secondary students, please remember to bring your laptops. We know that the start of this school year is going to start a little different than normal but are extremely excited to have students back in our building. We have been working hard to provide an educational experience that will still be safe with high academic expectations. Please feel free to contact us if you have any questions. Our expectation is always for this to be the best year ever no matter what is thrown our way! Have a great week and GO WARRIORS!

As a reminder, there will be NO open house at Weldon Valley School Monday evening.

Warrior HS Students- Please check your schedules in your Infinite Campus portal and contact me if you have questions through email at
cchisum@weldonvalley.org
. The deadline for changing your schedules will be Tuesday, August 25th. Thanks- Mrs. Chisum


All 9th-12th graders. Please check your Counseling Google Classroom for information about scheduling classes. If you have any questions, please let me know! Mrs. Chisum

Hello Warrior JH/HS students- Please check your Google counseling classroom (ex. 9th Grade Success) and go to Classwork. I have posted a message and a copy of the master schedule for 2020-2021. If you have any questions, please let me know!! Mrs. Chisum