Need new Warrior Swag? Booster Club has you covered! Just use the QR code on the flyer to choose your shirts, hoodies, sweatpants, shorts, and more! Don't forget to place your order by August 18th!
A little note from the Kitchen on student meals for the 2022-23 school year! CDE regulations state each student must take 3 of the 5 offered menu items when eating meals. This means even if a student only wants salad for lunch this day, they will still be given a tray and have access to all 5 items. The menu items include meat/meat alternative, vegetables, fruit, grain, and milk. Students must choose any 3 or may also have all 5. If you would like more information please visit:
https://www.cde.state.co.us/nutrition/osnoffervsservefactsheet

Here is the information about volleyball practice for the next couple weeks. Girls must have their physical and paperwork turned in before practice on Monday. 5-8pm Monday-Friday Sat 7-9am 4-6:30pm first week of school 4-6pm during rest of season We are excited for a great season!

Here is the schedule for the first two weeks of  Football practice. Monday, Aug. 8th- Friday Aug. 12th- 6:15 AM-7:45 AM.  Must have physical and all paperwork turned in to practice Saturday Aug. 13th- 7:30-9:30 AM- Inter-squad Scrimmage Monday Aug. 15th-Thursday Aug. 18th- 4:00-6:00 PM Parents Meeting- 6:30 PM Monday Aug. 15th during Back to School Night Friday Aug. 19th- 7:30-9:00 AM Saturday Aug. 20th- Scrimmage at Deer Trail 10 AM.  Bus will leave at 7:30 AM Must have 9 practices to compete in the scrimmage.  Please let me know if you have any questions.  
Happy August! Click here to find our first breakfast & lunch menu! -->
https://5il.co/1f9j1
Breakfast starts at 7:15 - send your kiddos inside when they arrive if they plan on having breakfast with us! Breakfast tickets cost $1.50 and lunch tickets are $3.00 per student. Stop by the office to pick an application to apply for "free & reduced" ticket prices!
And that's a wrap for our Warrior Volleyball Summer Camp! A huge thank you to all of our athletes- big and small - who worked together to pass on some awesome techniques and moves! The girls learned and worked on approaches for passing, setting, servng, and attacking the ball! 🏐 Way to go Warriors!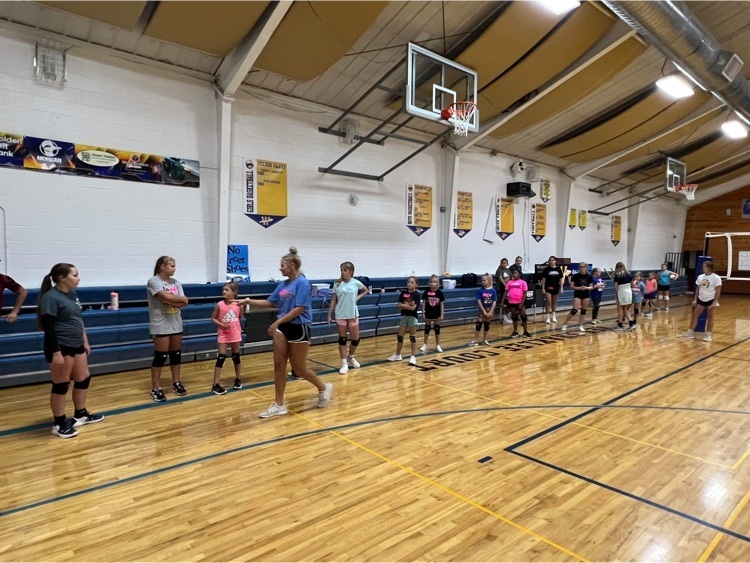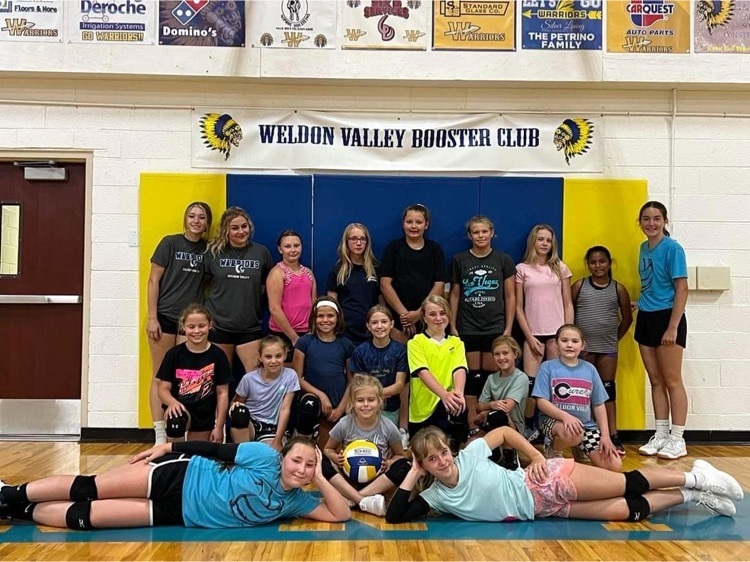 See you Monday (Aug 1st) for Registration! Last names beginning A-L from 8am-9:30 and M-Z from 9:30-11am! Don't forget ProActive will be here offering sports physicals for $20 an athlete. Please be sure to visit this link -->
https://5il.co/1e4i4
to fill out the proper paper work before hand! See you Monday!
Sign your 3rd-8th grade athlete up for Warrior Volleyball Camp! July 26th-28th in the Weldon Valley Gym from 9am-noon! Cost is $20 per athlete! (A parent must be present at first day drop off to sign a waiver.) For more information please visit our website!

With the temps being over 100 this afternoon we will not do flag football tonight. Next Monday will be the last night for the summer
Say hello to your summer league CHAMPIONS!!! A season record of 9-1, a total record of 15-1-1!! Special thanks to our coaches Dillon Dillehay, Eva & Kyle Cuckow, & Levi Arndt.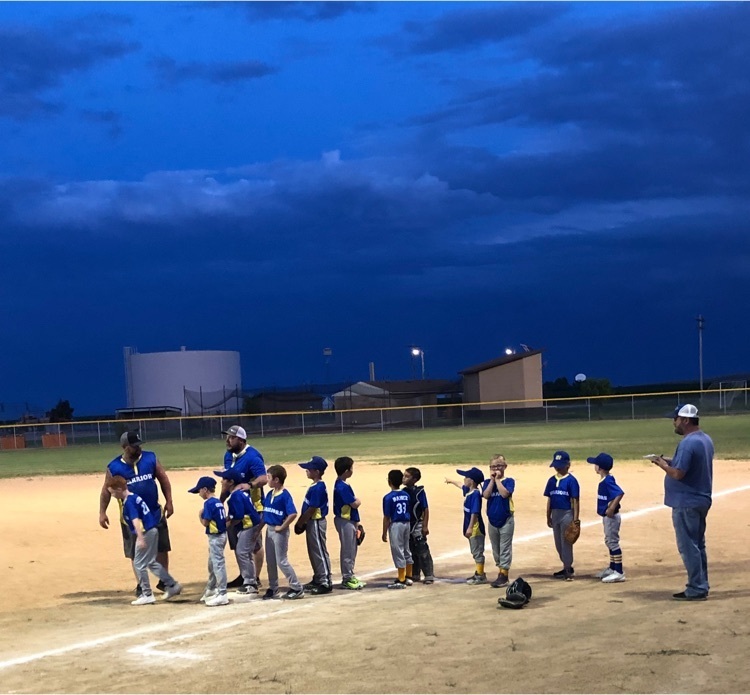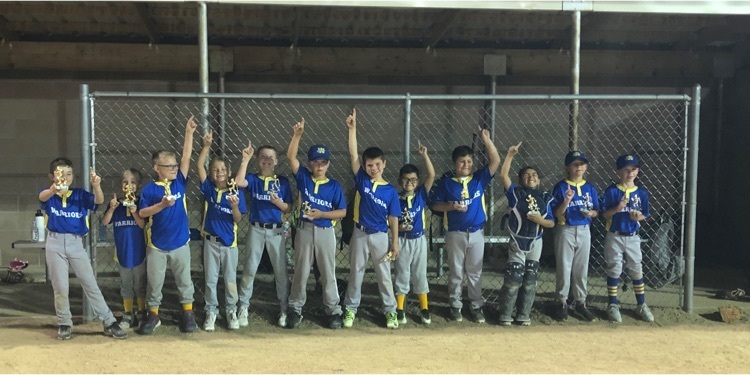 Parents of Athletes! Take advantage of our "Sport Physical Clinic" offered by Proactive Medicine & Chiropractic during registration on August 1st! The clinic will run from 9am-12pm, here at the school! All you need to do is bring your Athlete, $20 bucks, and visit this link (
https://5il.co/1e4i4
) to fill out the last 2 pages of the form! -If you have any questions, please reach out to Bri at Proactive!
bri@proactivedc.com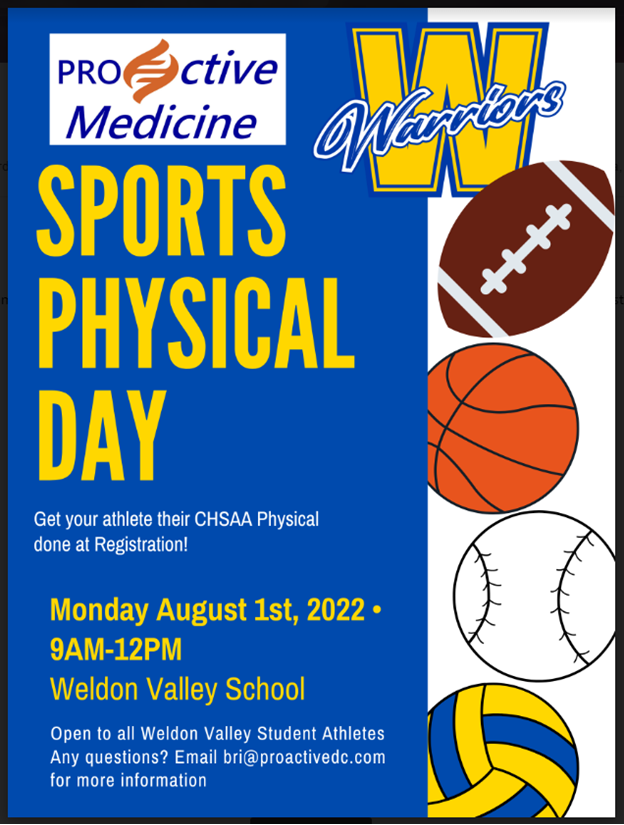 The New School Supply List is here! You can find at-
https://5il.co/1dzfq
Please mark your calendars for Monday August 1st! Registration is from 8am-9:30 for students with last names beginning A-L and from 9:30-11am for students last name beginning M-Z. Also- Exciting news for our Warrior Athletes! Proactive Medicine & Chiropractic will be at our registration offering "Sport Physicals" for $20 an athlete! Watch for more information to come out soon, as there will be prior paperwork to fill out to participate! See you August 1st!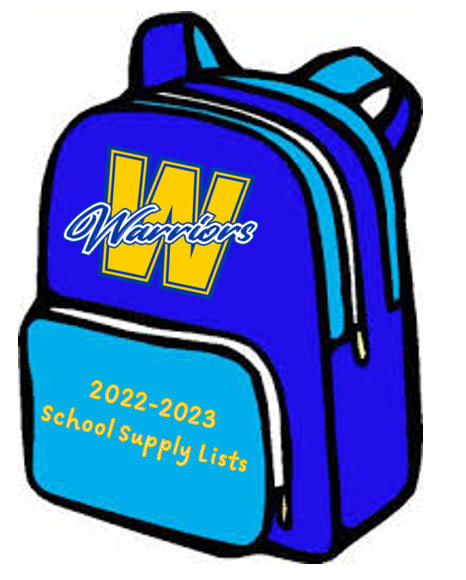 Flag football will be at 5pm tonight followed by high school football practice at 6:15

Just a reminder that flag football and Junior High Volleyball open gym will start at 5:00 pm tonight. Please bring water!

Just a reminder that flag football and Junior High Volleyball open gym will start at 5:00 pm tonight. Please bring water!

There are 11 WV FFA members attending State FFA Convention in Pueblo this week. Congrats to Makenna and Westen on their State FFA Degree! Congrats to our chapter for placing 4th out of 40 teams in the Volleyball Tournament!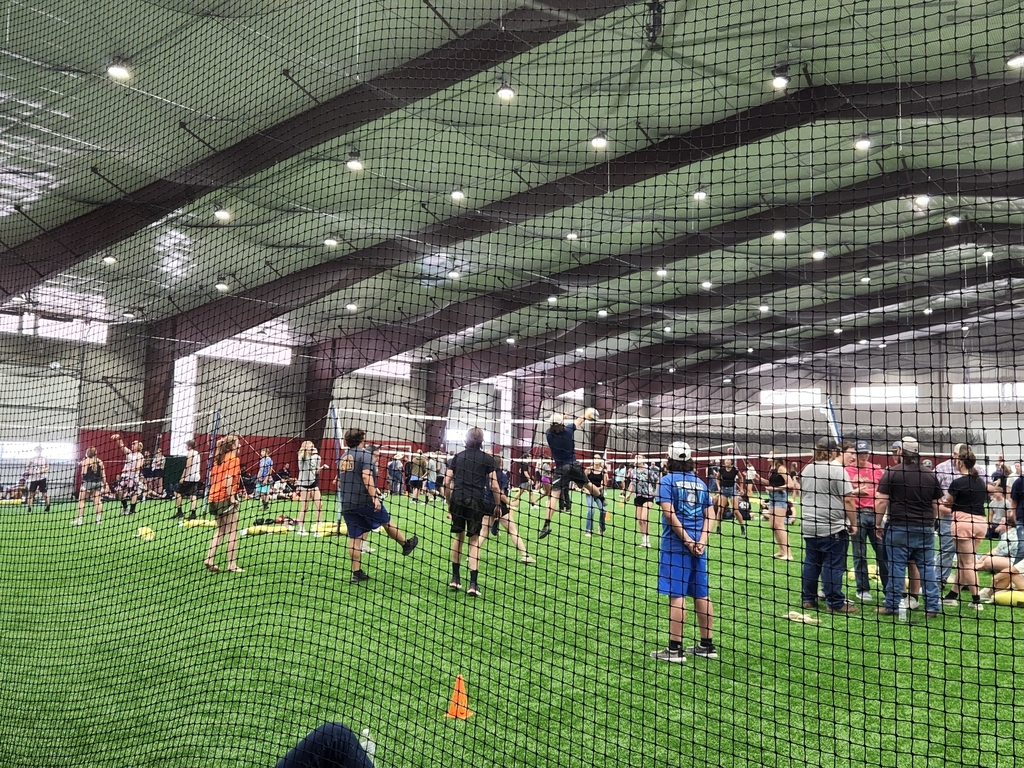 If your child is interested in playing either flag football or SPYFL make sure when registering your child you specify to keep your Weldon Valley athletes together. SPYFL ages start at 3rd-6th grade. There will be a Parent meeting for SPYFL in Wiggins tonight (6-7-22). Flag football will be through Fort Morgan rec for K-6th grade. Any questions contact Eva 970-370-4700

Junior High Volleyball open gym will begin tomorrow from 5-6:30. This is for incoming 6-8 graders interested in playing volleyball next year

Don't forget that tomorrow and every Monday through June and July that we will have flag football for the young kids from 5:00-6:15. Bring water