Don't forget Kids Night Out is tonight!! 6-9:30 @ the school. We have a few spots available! Lots of fun to be had!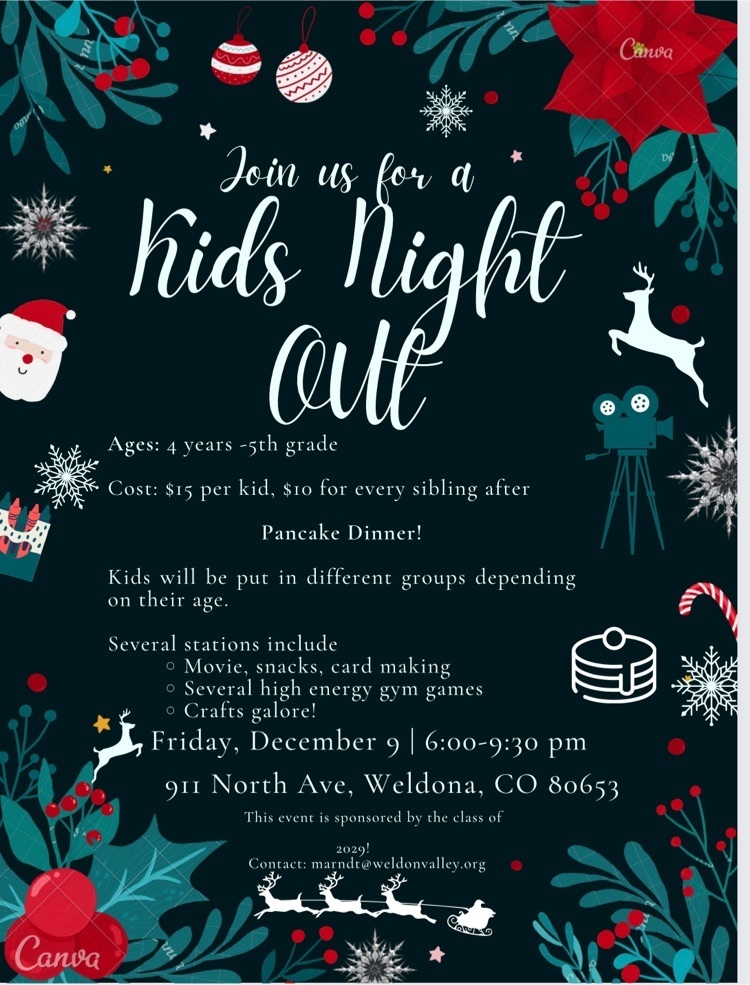 TONIGHT IS THE NIGHT!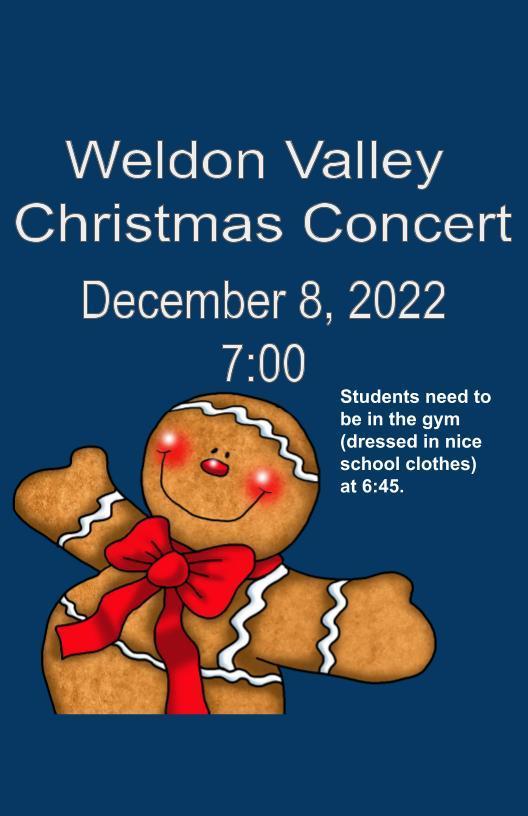 Our Quarters for Quarters competition is coming to a close. The deadline for quarters is next Thursday, December 15. Thank you for your support of Rising Up -- every quarter counts!
Some of our students experienced a day full of science with instructors from CU! Coding, DNA discovery, and optics & data movement were our areas of focus! Lots of fun!!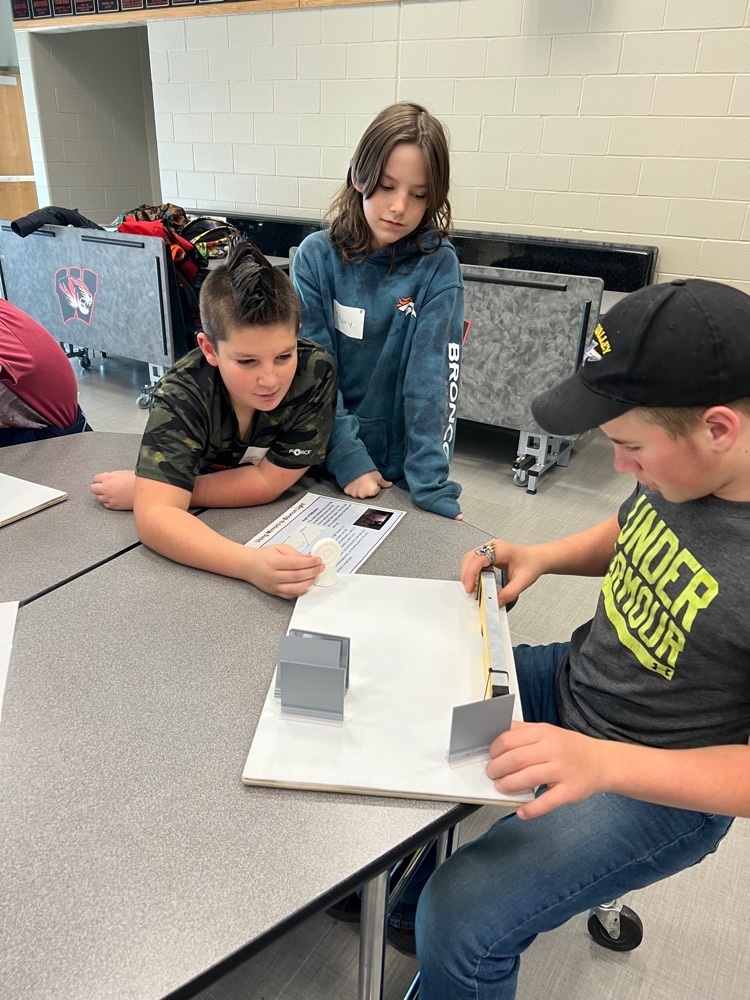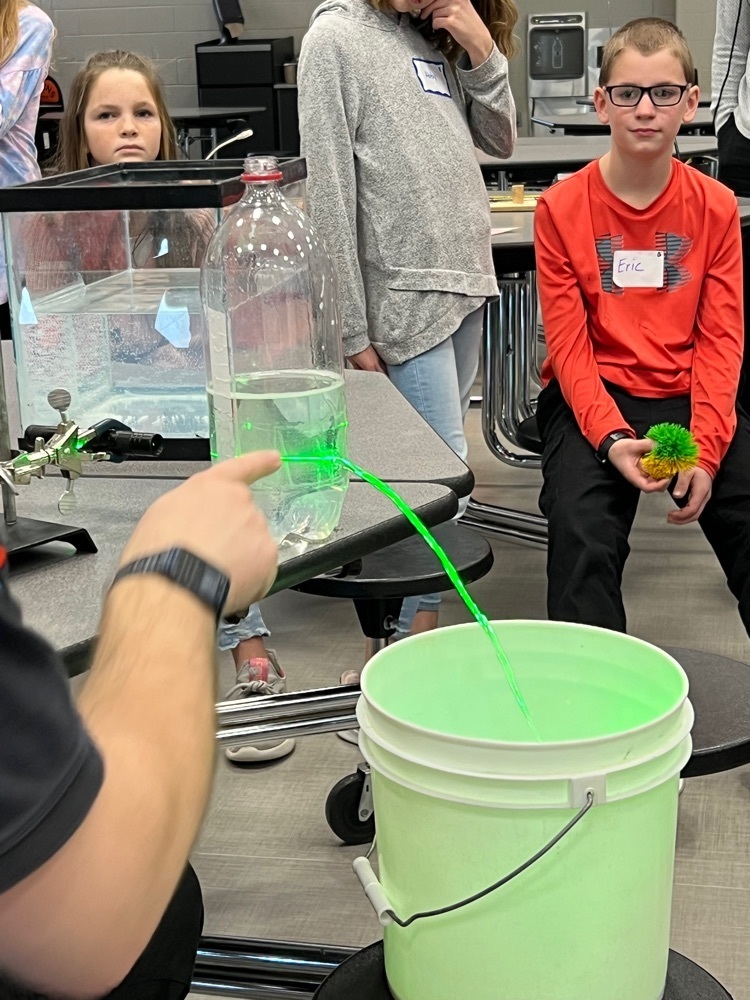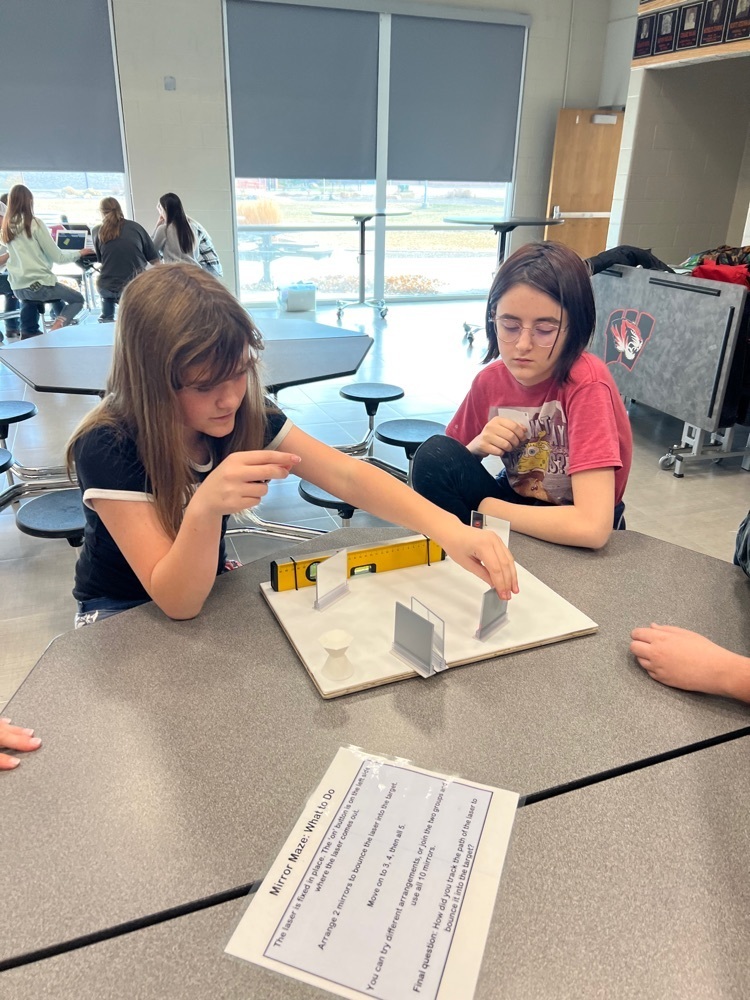 Parents! Please remember elementary aged students attending school sporting events must be accompanied by an adult (not an older sibling). We appreciate you helping us keep student's safe and out of the hallways and common areas, by having them sit in the stands with their adult and watch the game. Thanks so much for your support and understanding. Go Warriors!

Wrestling information for anyone who is interested.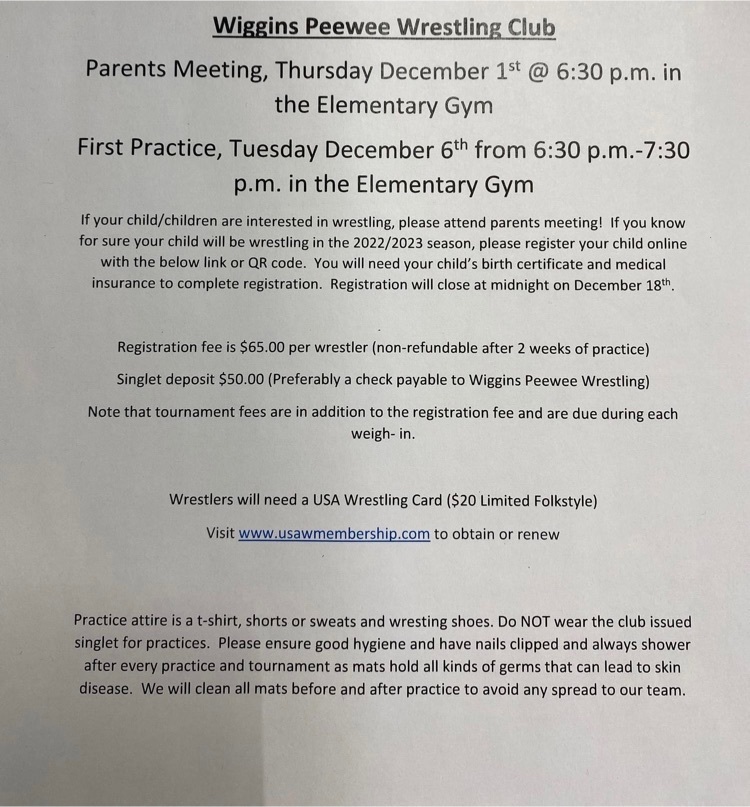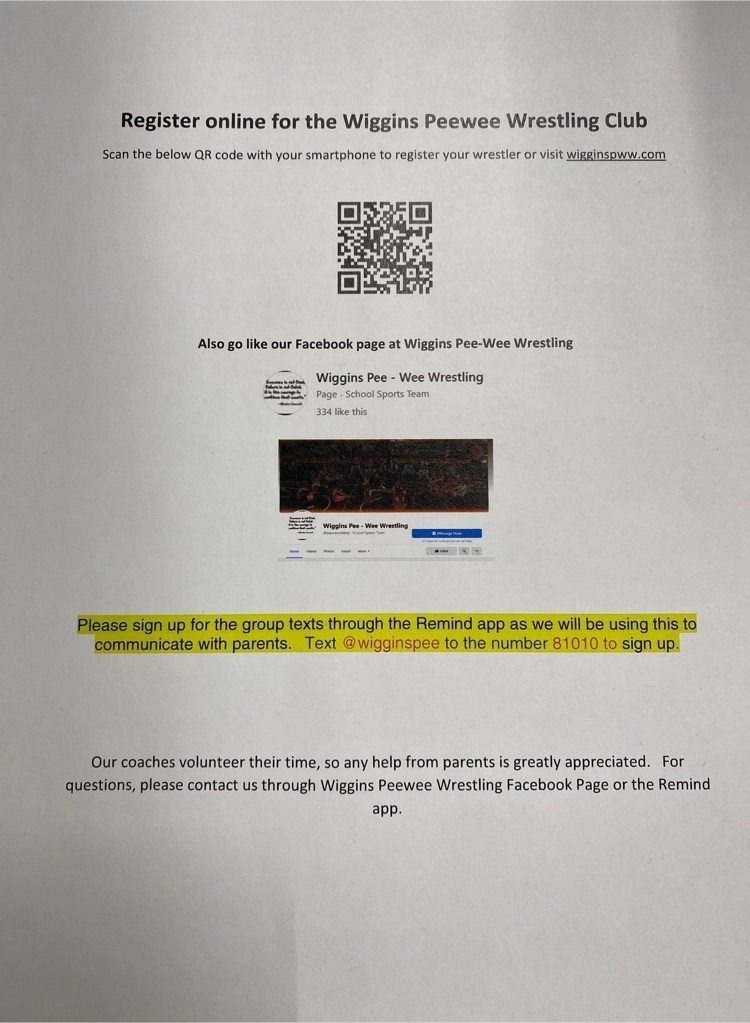 Kindergarten, 1st and 2nd grade enjoy monthly visit from Fort Morgan Library and Museum learning fun Colorado facts and exploring animal hide/skin.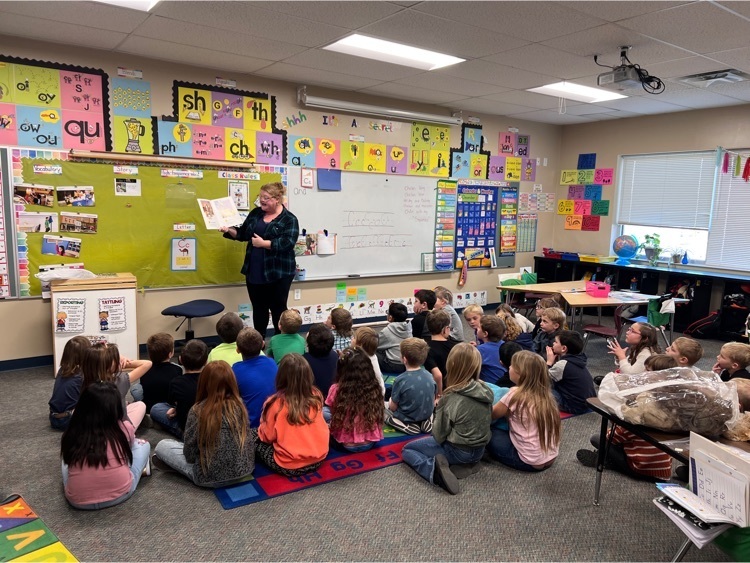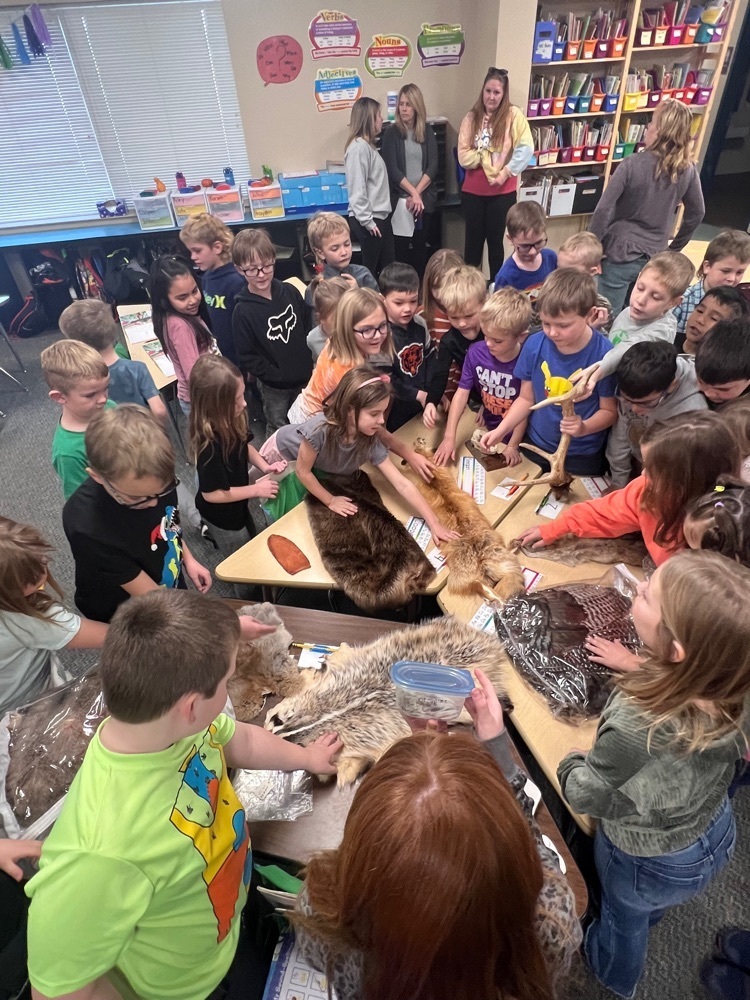 Hello Warriors- There will be NO academic support today after school. Sorry for any inconvenience, and thanks for your support.


Attention Weldon Valley 7th-11th Graders- Tomorrow we will start NWEA Winter Benchmark testing. Please remember to bring your CHARGED Chromebooks and headphones to school tomorrow. Please see the document for the schedule as well as the teacher who will be proctoring your test.
https://5il.co/1ld1z
Do your best and Good Luck!

Here is what's for lunch this December!
Mrs. Kathy Shaver would like to send a heartfelt thank you to all of her friends, who opened their hearts to her. She would like to thank everyone for the generosity and kindness shared with not only herself, but with her boys- Tony & Travis and their families.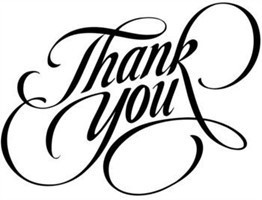 Hello Warriors- Please see the following document for our Winter Finals Schedule. More details about the afternoon of December 21st will be sent out at a later date.
https://5il.co/1lf78

Only one more week until the Christmas Program!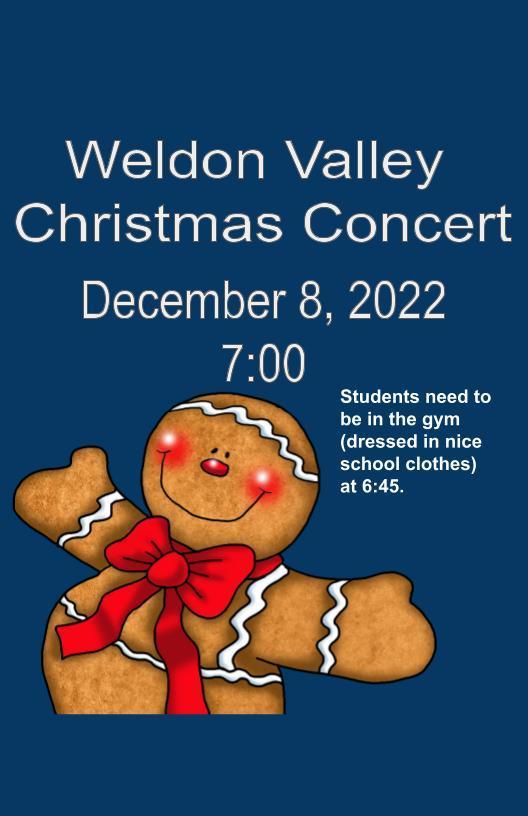 Hey Warriors! Hwy 144 has re-opened! There is a "road damage" sign out, so please use caution- but the road is back open and ready for your morning commute! See you tomorrow!

Hello Warriors- On Tuesday, December 6th, we will begin our Winter NWEA testing for Grades 7-11. Grades 2-6 will test the following week of December 12th-15th. Make-ups will be done throughout the week. If you have any questions, please feel free to reach out to your student's teachers. Have a great week Warriors! Mrs. Chisum
The senior class is hosting a dinner before the music program, on December 8th from 5pm to 7pm. They will be serving tacos and sides. 10$ per adult and 7$ for kids under 13. See any senior class member to purchase tickets.

The WV FFA is wrapping up their Fall Fundraiser tomorrow. We are selling mixed fruit boxes, wholesale fruit boxes, sausage, cheese, and pies. If a FFA member missed you and you are interested in participating please call the Ag department tomorrow during school hours.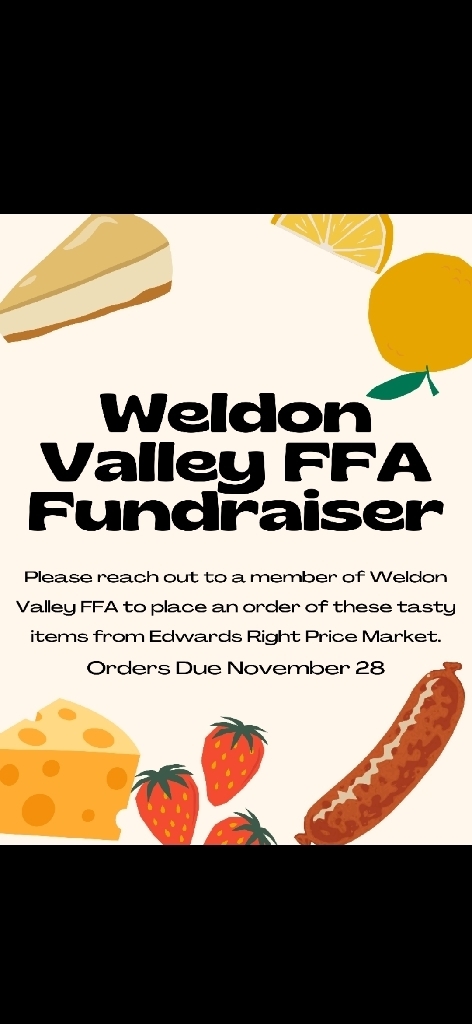 Warriors! CDOT will be closing Hwy 144 at Long Bridge Road all this week! The road will be CLOSED - detours will be set up and put in place! Please be prepared to seek alternative routes, keep in mind these routes may take a little longer to navigate than your normal commute, so please stay safe and plan ahead.