Preschool Parents! Please note the date has changed! Don't miss out on this opportunity!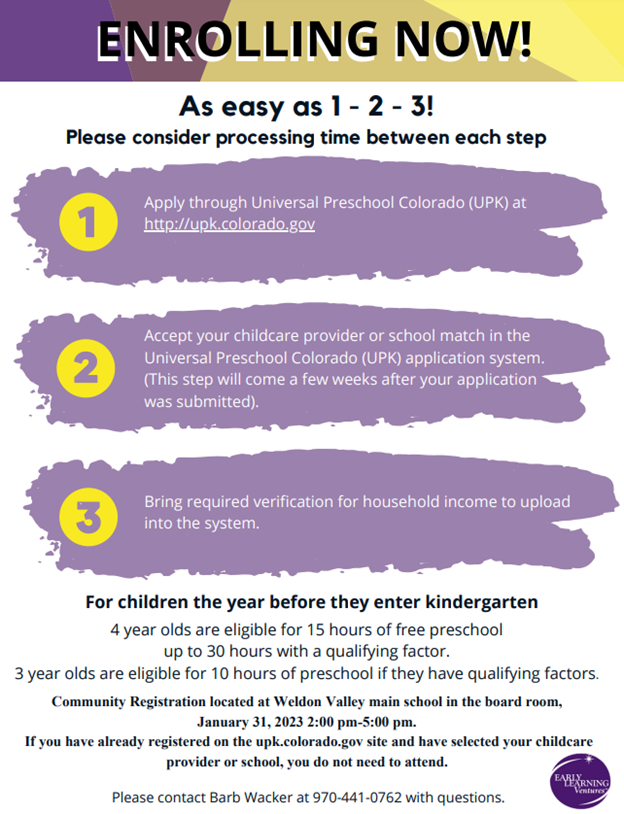 We have had to move back the start time to the basketball games on Friday to get officials to the game. The JH A games will start at 3:30. High School Girls will start at 6:00 with boys to follow. Thank You!

After discussions with Peetz this morning, we have decided to move the start time of the basketball games today to 3:00 pm. The girls will be playing in the big gym and the boys will play in the small gym at the same time today. This will allow us to get back to the school much earlier today. There has been much more snow in Peetz over the past couple of weeks and both schools feel that this is the best way to get the games in and get everyone home safely today. Students will be excused from class at 12:50 and the bus will leave at 1:00. Thanks

International Travelers! I'm very excited for our trip to England and France. June of 2024 will be here before you know it. We have 19 travelers going on the trip as of now, but there is still room for more. Since we have so many people going, this will be a private tour. If you have questions about the trip please reach out to me at
mschmeeckle@weldonvalley.org
One of the places we'll be visiting is the Hall of Mirrors at Versailles. My students should know this location from our study of the American Revolution and the work of our founding fathers in securing the help of the French. If you are looking for more information about our trip or you'd like to sign up, please refer to the link I have provided. There is still an early signup discount available.
https://secure.passports.com/document/225FCBCBAFD8/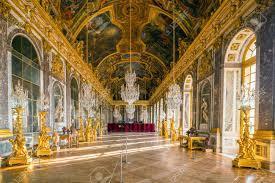 Weldon Valley Sophomores, Juniors, and Seniors- Along with Mrs. Sutter visiting, tomorrow during advisory, George O'Clair, from MCC, will be coming to speak to any Sophomore, Junior, and/or Senior about the Electrical Program at MCC. He will present in the English room. If you are even a little curious about this program, please plan to attend! Please see me if you have any questions!! Mrs. Chisum

Attention Weldon Valley Seniors- Tomorrow, Wednesday, January 25th, Janelle Sutter from MCC will be coming out during advisory to offer any support you may be needing with regards to financial aid, filling out the FAFSA, and/or attending MCC. She is a great resource for you especially when thinking about your plans for after graduation! Please do your best to attend advisory tomorrow! Mrs. Chisum

Hello Warriors- Jackson Lake State Park is hiring for summer!! Please see the following informational email from Amy Brandenburg: Hello- Jackson Lake State Park is hiring for summer seasonal positions, which many high schoolers qualify for. We are able to accommodate school schedules, as well. Pay Range is $15-$21.00 per hour Students can apply HERE
https://5il.co/1no7b
We ask that students submit their applications by January 31, 2023. Interviews will take place in early February. If students have questions, they can reach me at
amy.brandenburg@state.co.us
Thank You, Amy Brandenburg

Washington DC and New York travelers!!! You should have received an email from World Classrooms this morning about our upcoming trip. I will share something about our trip, the link below is the hotel/resort we'll be staying at in Washington, DC.
https://www.marriott.com/en-us/hotels/wasgn-gaylord-national-resort-and-convention-center/overview/
There is still room for additional travelers, it's not too late to sign up for our June 2023 trip. This educational opportunity will be a once in a lifetime trip to see two of our nations greatest sights. In New York we'll be staying in Manhattan and the Broadway show we'll be seeing is Wicked. For additional information please feel free to reach me at
mschmeeckle@weldonvalley.org
Weldon Valley School is joining forces with the American Heart Association by participating in KIDS HEART CHALLENGE (KHC). Students will be excited to "Slay the dragon of heart disease and stroke!" with our team of Heart Hero dragons! There's No Need to Wait! Get started early by using the link below to register for Kids Heart Challenge at your school! 1. Visit our school's Kids Heart Challenge page:
http://www2.heart.org/site/TR?fr_id=7560&pg=company&company_id=391343
OR download the Kids Heart Challenge app. 2. Students who are registered and have received an online donation by our KHC kickoff on 1/24/2023, will receive a Torch wristband and the earned KHC Heart Heroes. If you have any questions please reach out to Mr. Davis at
cdavis@weldonvalley.org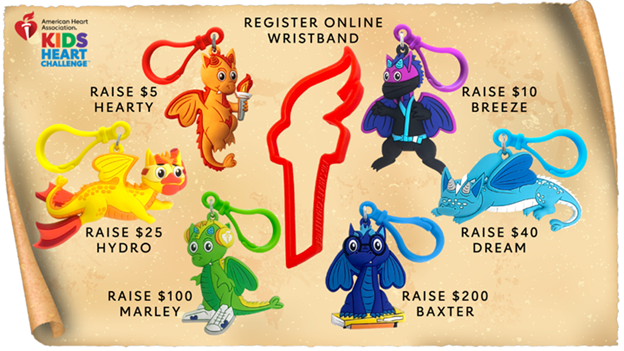 With all of the drifts and snow piles in Fleming, there is a chance you will have to park a short distance from the school today

Congratulations to Dane Johnston who received the GRO Grant from Premier Farm Credit for his Supervised Agricultural Experience Program which will encourage Dane's skills through a Work Base Learning Program.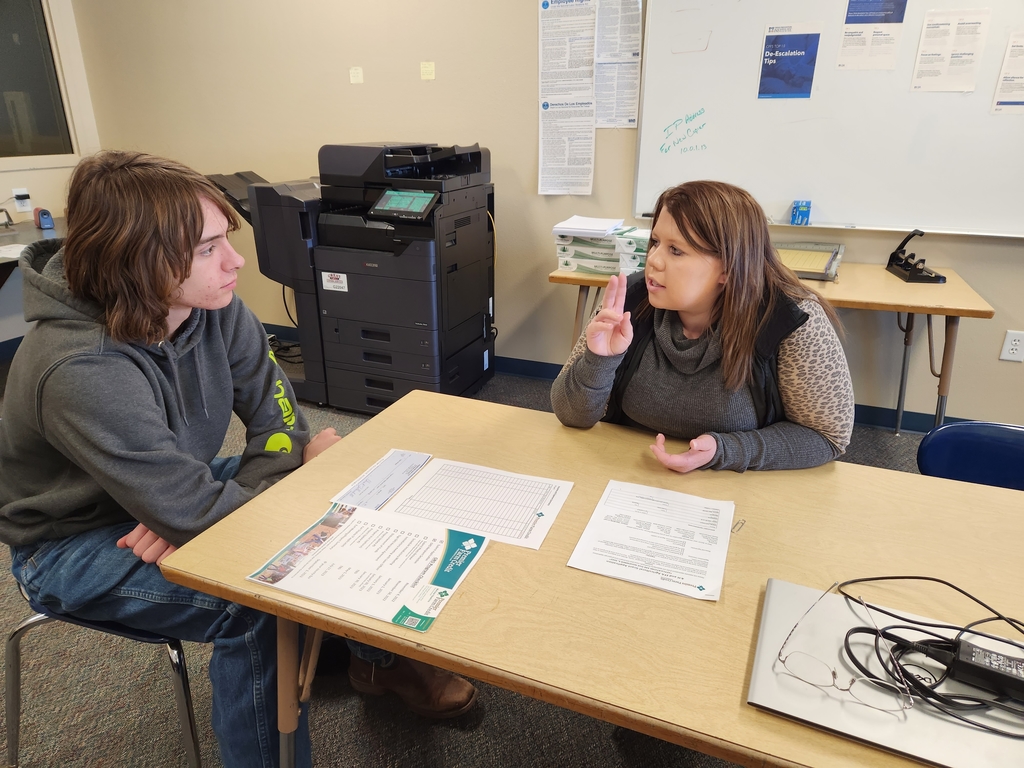 Due to the significant winter storm starting this evening, Weldon Valley School will be closed tomorrow, Wednesday, January 18, 2023. Snowfall amounts of 7 to 13 inches are expected tonight through tomorrow with wind gusts to 35 mph. Please stay safe.
We had a little hiccup with this months breakfast/lunch menu- so here it is again for those of you who missed it!

We are postponing tonight's games with Lone Star. The games will are rescheduled for Tuesday, January 31st with JH beginning at 4 and HS to follow.
Order your yearbook today! This is your last chance to order a yearbook and guarantee on time delivery! Yearbooks are now $55 and may be ordered through the front office or on line at
http://jostensyearbooks.com/?REF=A01006700
- orders must be in by February 1st!

As of right now we plan on playing at Lone Start tomorrow. The bus will leave at 1:30. JH Girls play at 3:30 and boys follow. The Junior High athletes will ride the bus home with Coach Davis following their games and should return home around 7pm. If there are any changes tomorrow, I will send out information as soon as I have it. We have moved the Junior High Games on Wednesday to next week on Wednesday the 25th at Peetz at 4:00 pm. Thank You

The Junior High Bus will leave at 9:15 tomorrow, the high school bus will leave at 1:00.  At the end of the Junior High games, they will return to the school at approx. 4:00 pm, they will not stay for the high school game unless it is with a parent.  Also, we have added 2 quarters of a JV boys game tomorrow with Briggsdale.  The JV Boys will play at 3 with Varsity Girls to start at approx. 3:45.  High School Boys will follow.

The third grade class had a great time at the National Western Stock Show!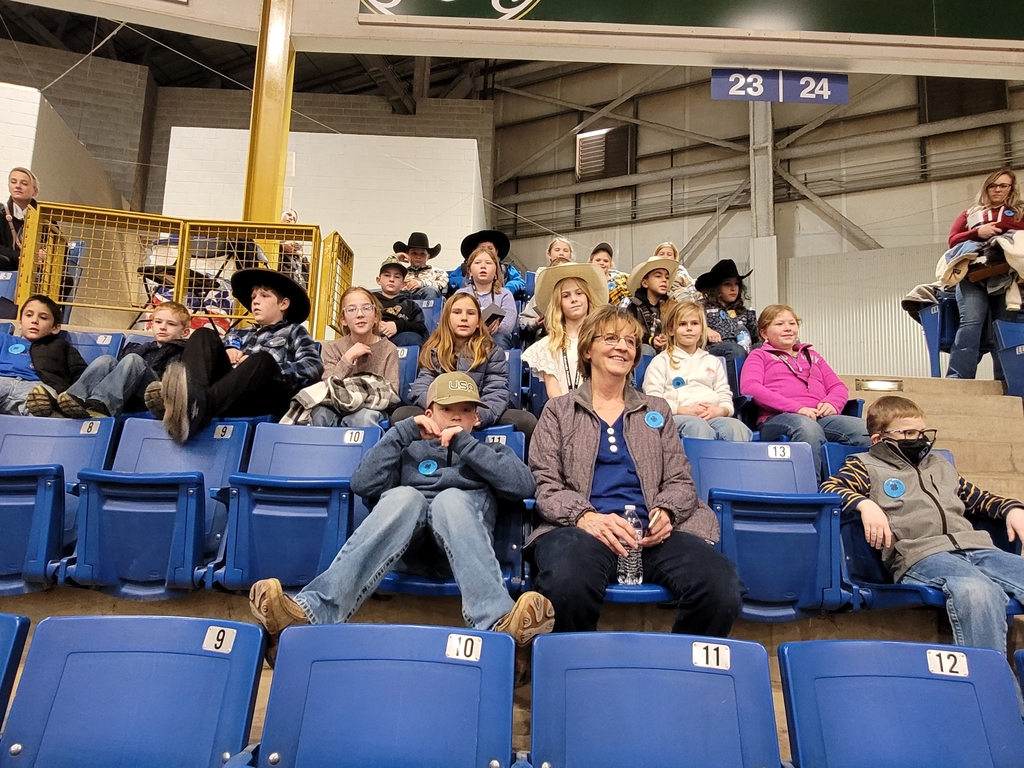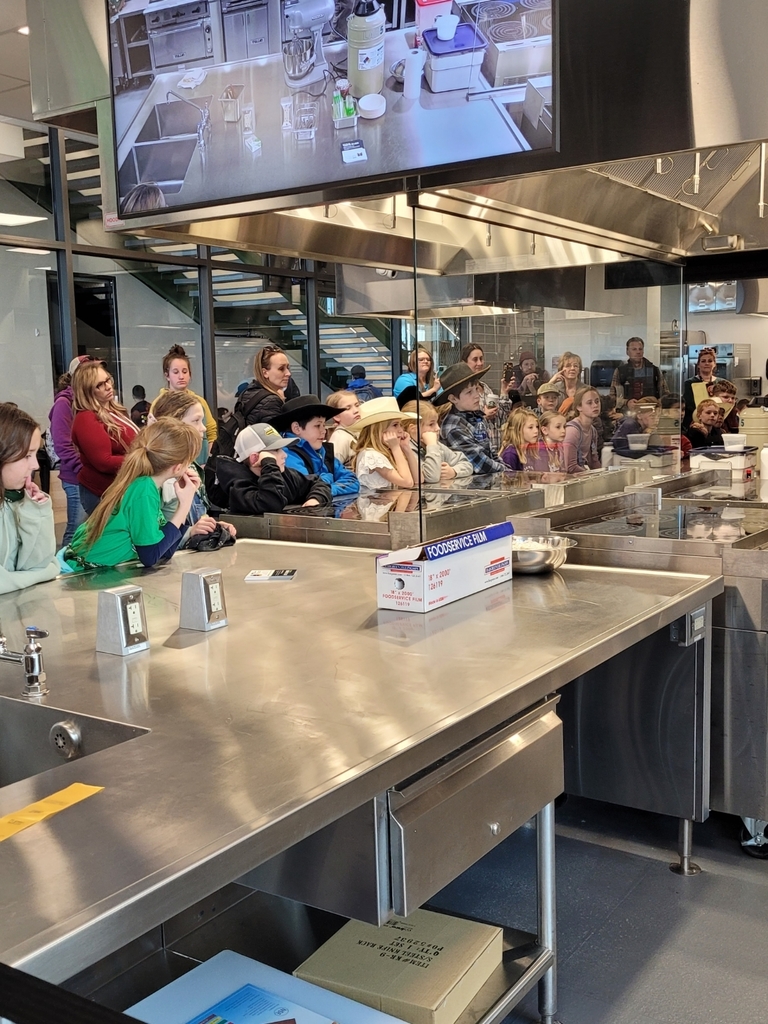 The Third Grade class had a great time at the National Western Stock Show today!