Summer Movie Matinee tickets are now on sale at the Weldon Valley Office! $15 gets you a ticket good for 10 shows! You can pick a Monday or Tuesday ticket! For more information or to purchase yours, just stop by the office! Ticket sales end Thursday, so don't delay!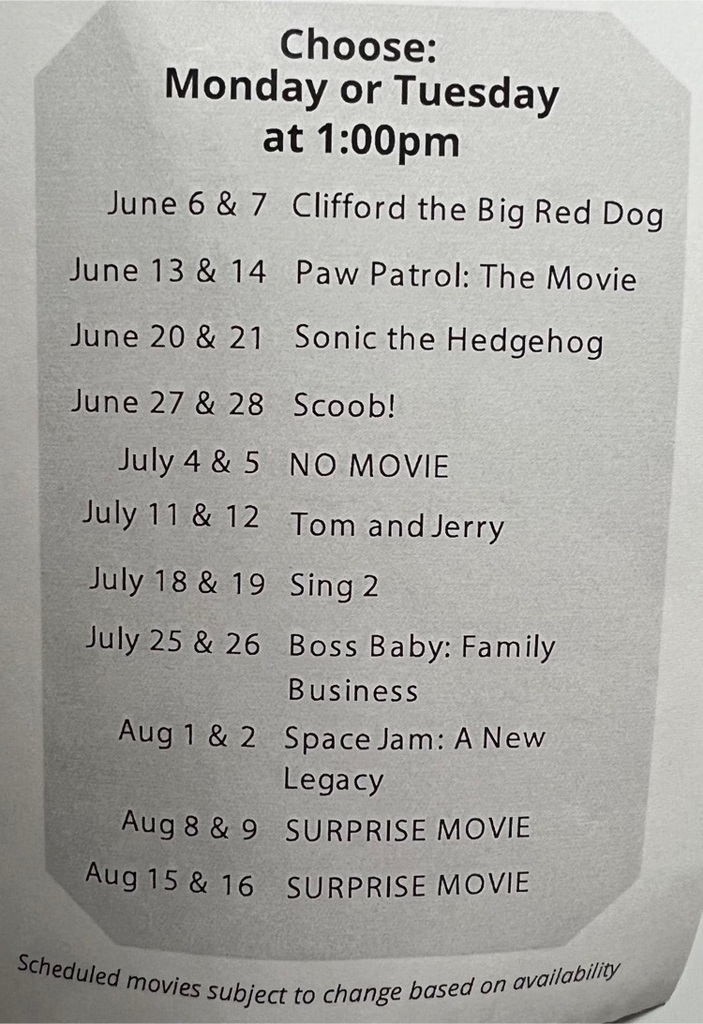 Congratulations to our Senior Warrior Athlete, Westen Filter who will be competing at State Track this weekend at Jeffco Stadium! Thursday 5-19 at 4pm for the long jump, and Saturday 5/21 at 1:30pm for high jump! Good Luck Westen, Weldon Valley is proud of you!
Important Information regarding the last week of school! -GRADUATION: Saturday May 21st at 10am. Due to the cold, rain, and wind forecasted for Saturday morning- Graduation will be held in the Weldon Valley Gymnasium. -CHROMEBOOK CHECK-IN: 5th and 6th grade students will be starting Chromebook check in as early as tomorrow, Thursday May 19th. Student's grade 7-11 will return theirs on Wednesday May 25th, Seniors will get to keep theirs as a gift to help with future endeavors. Please remember each student has both a Chromebook and matching charger. The following fees may be applied at a future date should your student have lost or damaged items. Chrome Book- $350, LCD Screen $120, Chargers $20, Asset Tag $10 -EARLY DISMISSSAL: Student's will be released at 2:00 on the last day of school. Thursday May 26th- Buses will run as normal but are scheduled to leave the building at 2pm. Please make arrangements for your student's. -FINALS: Below is the Final Exam Schedule for next week- ALL Finals are 120 minutes in duration. Please note, students are highly encouraged to stay at school even when finished with finals.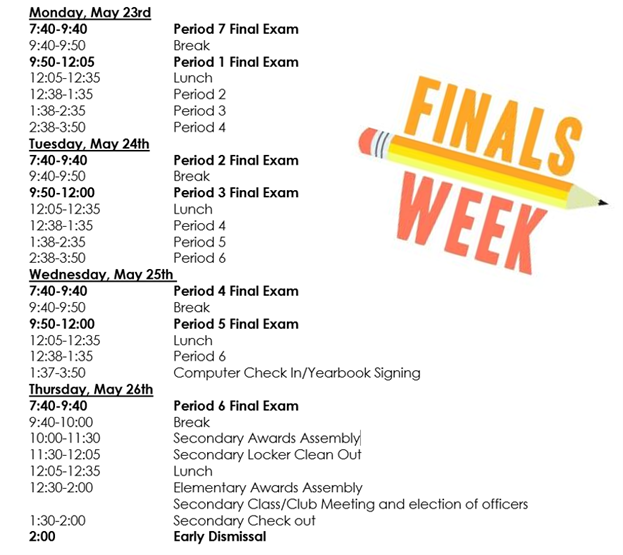 4th & 5th graders ditched their math textbooks for the week and applied measuring, simple machines, and creativity in their cardboard arcade. We had preschool-6th come visit and play the amazing games!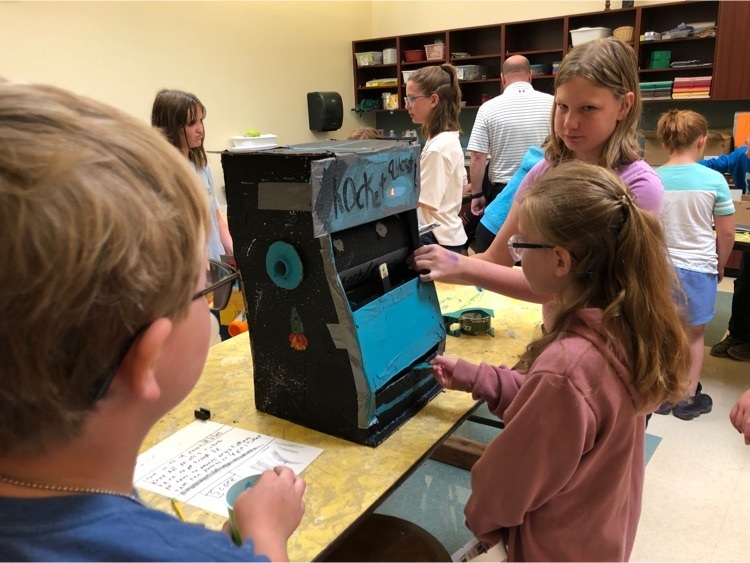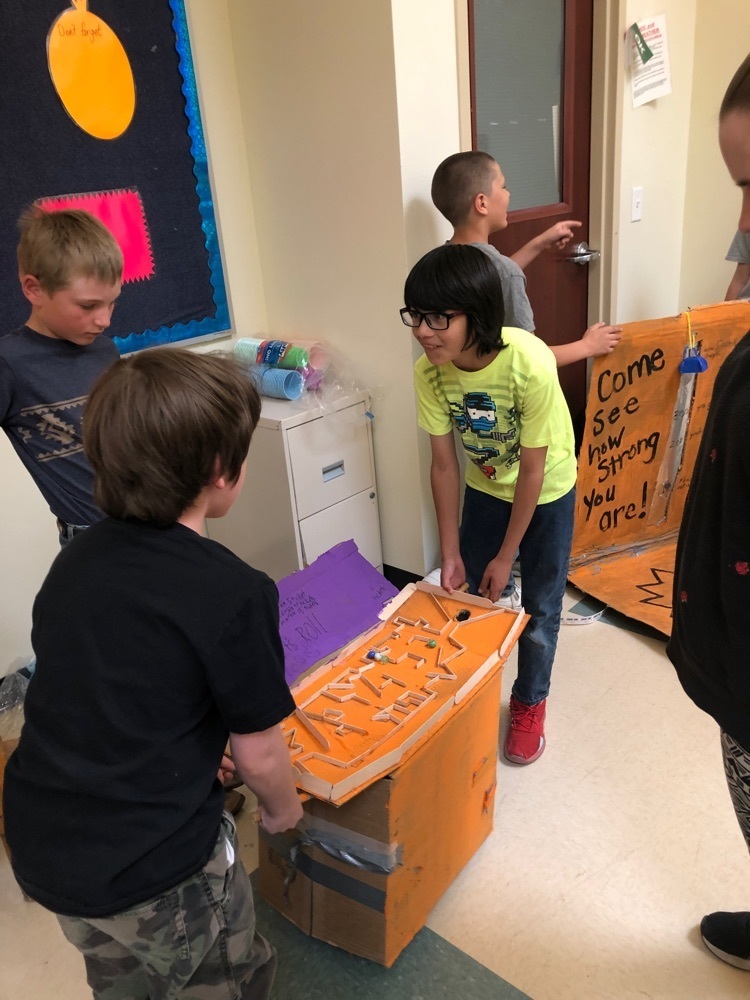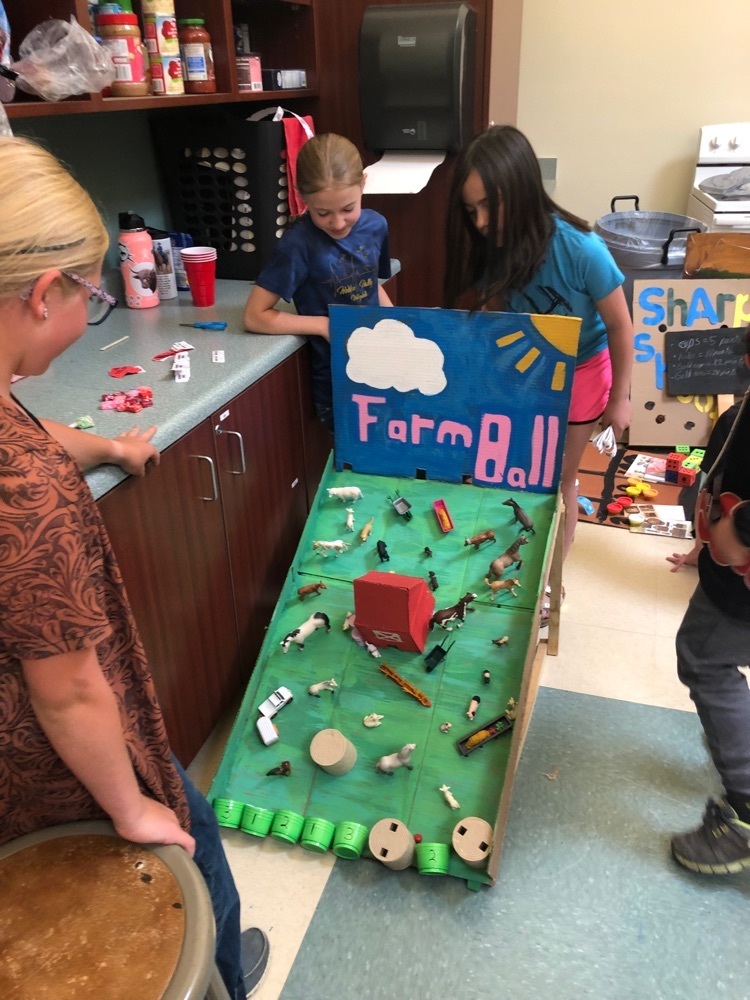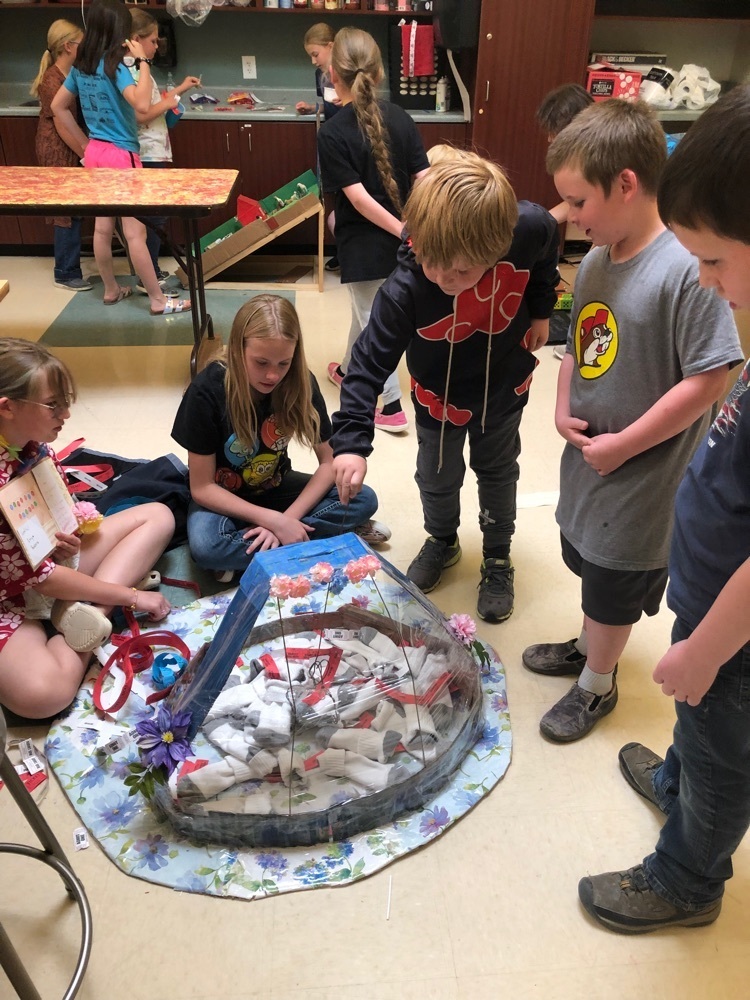 I apologize for leaving off two important events on the Sunday Message! On Wednesday May 18th, The athletic banquet will be held at 6:00 pm in the cafeteria. The preschool will also have their continuation at 6:00 pm in the gym. If you have any questions please give us a call.

Just a reminder that the Booster Club all sports banquet is on Wednesday at 6pm in the cafeteria. All high school athletes and their families are invited to attend. Main dish and drinks will be provided. We ask that the boy athletes bring desserts and the girls bring sides or salads. Athletes, please dress nice, and no hats!
To the graduating class of 2022 we'd like to say Congratulations and at the same time farewell…. We are so proud of each and everyone of you! Good luck on your future journeys- and as cliché as this may sound- the world is yours. (Pictured from left to right: Hope Baessler, Julie Onufrak, LizAnn Jones, Makenna Sneddon, Cade Groves, Westen Filter. Not pictured Zoe Horn.)
8th Grade Continuation will be on Monday May 23rd at 6pm. Parents! Please help your students gather a baby picture, some fun elementary photos, and any current photos you would like to submit for the slide show. You can send them to
LStarner@weldonvalley.org

Open gym for high school volley ball will be Tuesday and Thursday from 4-5:30 this week. 8th grade students can now attend.
On Thursday morning at 7:40 the Senior Class will complete their "Graduation Walk" through the Weldon Valley hallways. Parents are welcome to join us as we wish a final farewell to the 2022 graduates!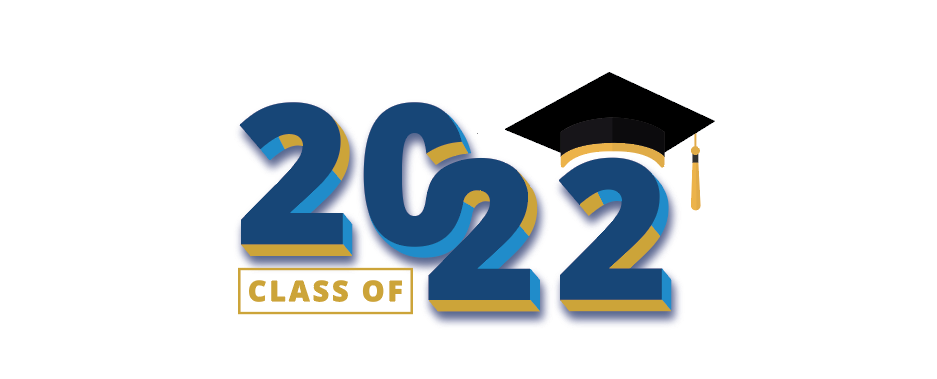 Weldon Valley Field Day is next week! See the attached flyer for more info!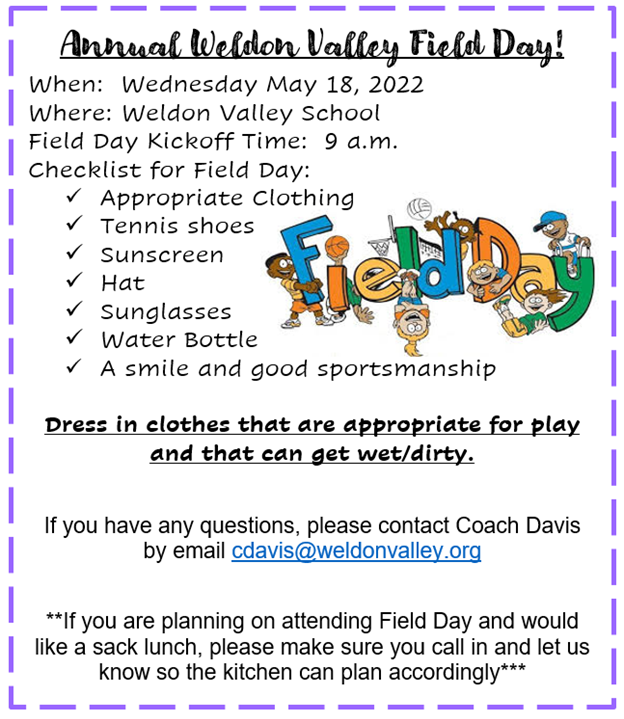 Congrats to our 7-8 year old baseball team for picking up a big win last night to move to 2-0 this season! Keep up the great work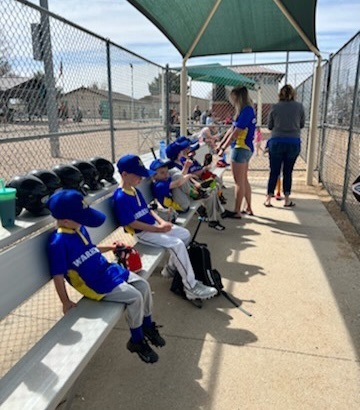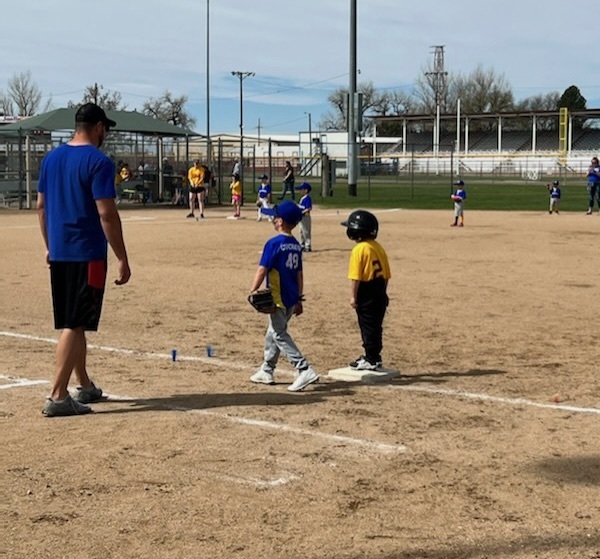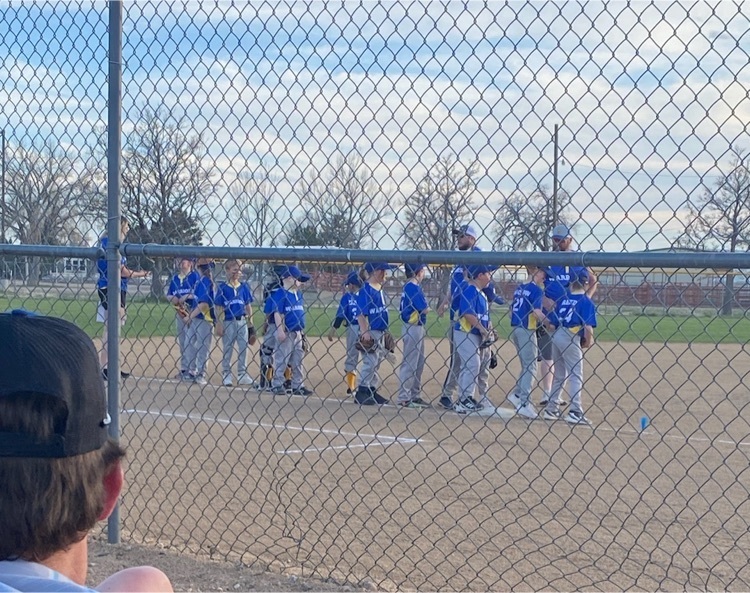 The Elementary Spring concert is TONIGHT! Students need to be in the gym at 6:45. See you there!

Please support the Freshman Class fundraiser; the class is selling Safeway Card for $10. The cards are already loaded with $10. A percentage is then donated from Safeway once the cards are reloaded and reused. We will have a booth tonight before the Spring Concert.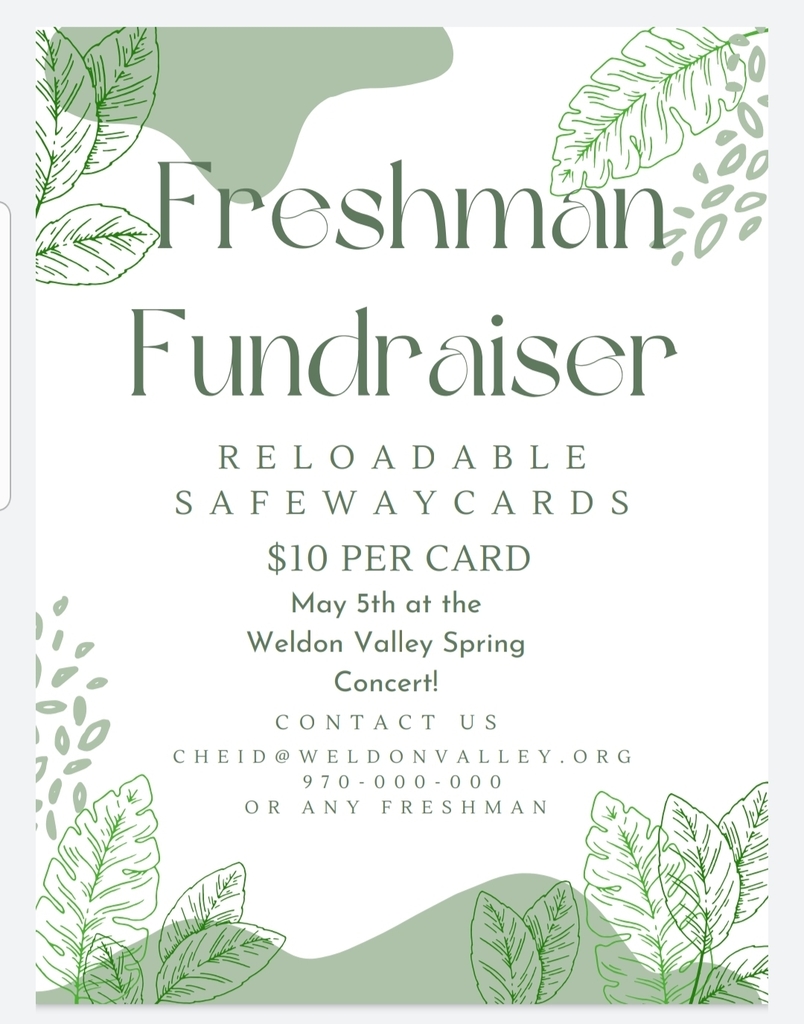 Just a reminder, "Out of District" applications are due back to Lacey no later than June 1st. Applications may be found on our website or can also be picked up at the front office. For more information please email or call us at:
LStarner@weldonvalley.org
(970)645-2411
And they're off! Good Luck to all of our Weldon Valley Track Stars today! Both Junior High and High School are headed to Brush to complete in the League Track Meet!
It's Teacher Appreciation Week! Here at Weldon Valley we are celebrating all week "Hawaiian" style! Check out the creative and awesome breakfast spread the staff was welcomed with today! - Don't forget to have your student's dress in Hawaiian attire on Thursday to show their support to all of our teachers and staff!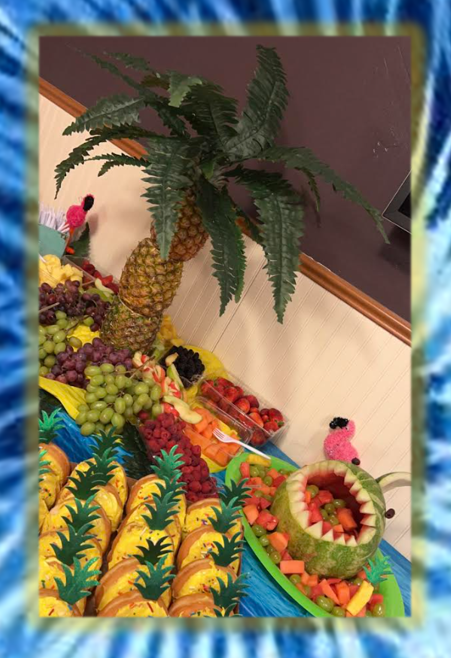 FANTASTIC job Drama Club students. You rocked your performances of The Villain Took a Chip Shot both Thursday and Friday. Thank you to all community members for making this activity a big success. A special thanks goes out to the Sophomores and Juniors for preparing a wonderful meal each night.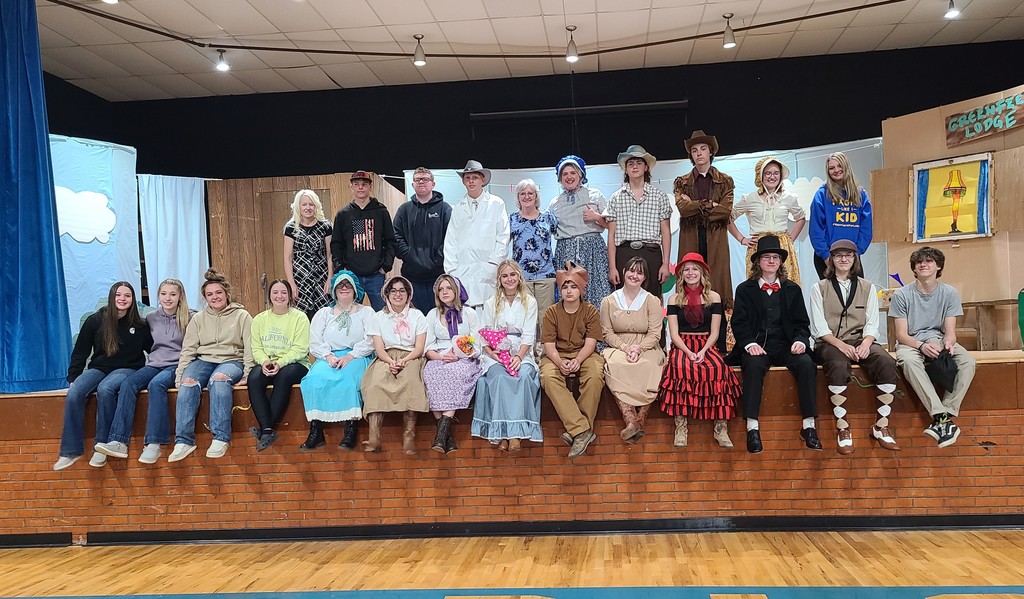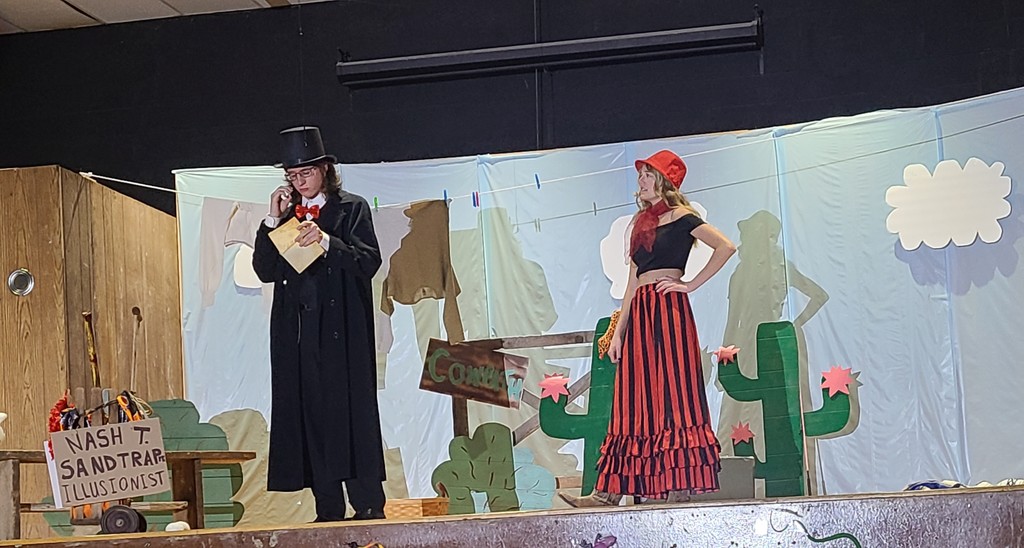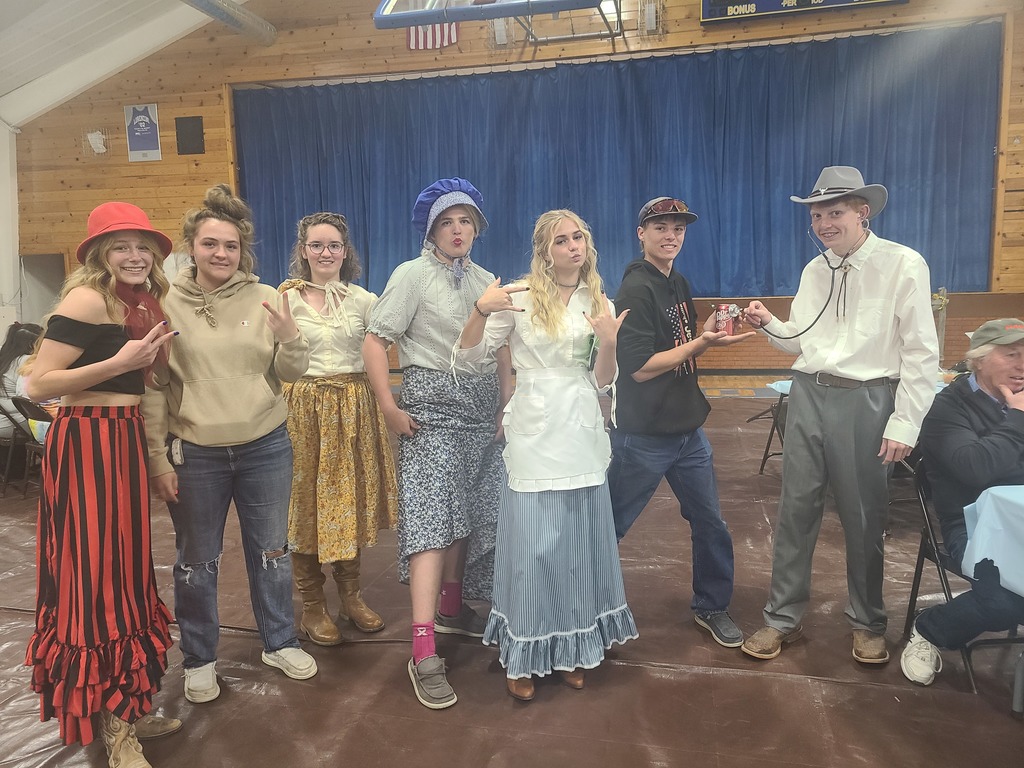 The District Baseball tournament has been moved to Haxtun tomorrow and we will now be playing Merino at 12:00 pm. The bus will leave at 9:30 am and return around 5:00 pm tomorrow. A big thank you to Booster Club for providing a meal for the team after the game tomorrow!