Weldon Valley's District office is closed for the holiday season! We will reopen on Monday, January 3rd. If you need immediate assistance please email Lacey at:
LStarner@weldonvalley.org
Throughout the month of December- the students at Weldon Valley have been collecting donations for Rising-Up! Today our 6th grade class hand delivered over $700 collected in quarters, by the Elementary students, and over 500 items of non-perishable foods and gently used toys, by the Secondary Students. WAY TO GO WARRIORS! And Merry Christmas to all!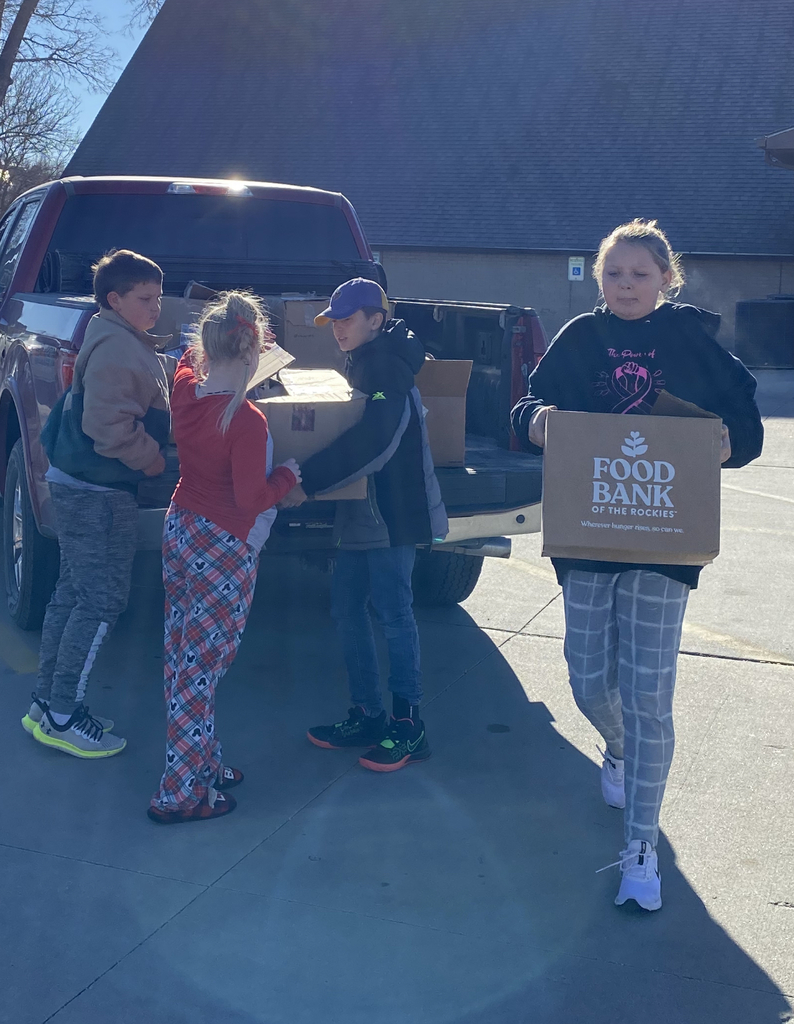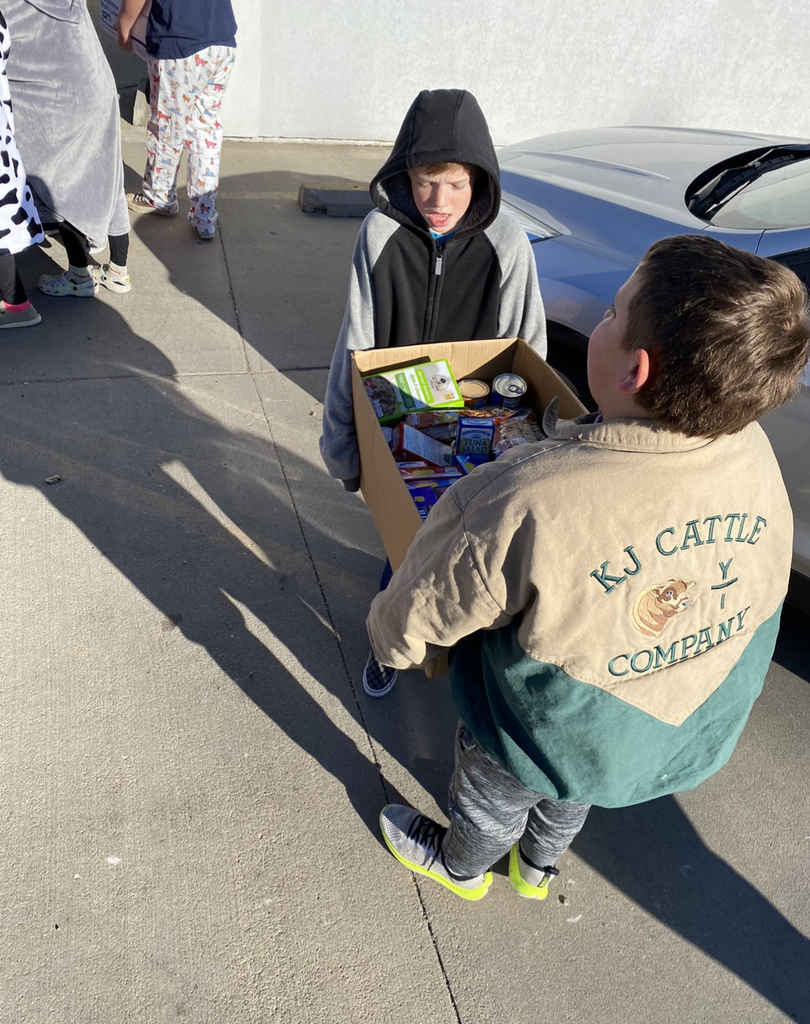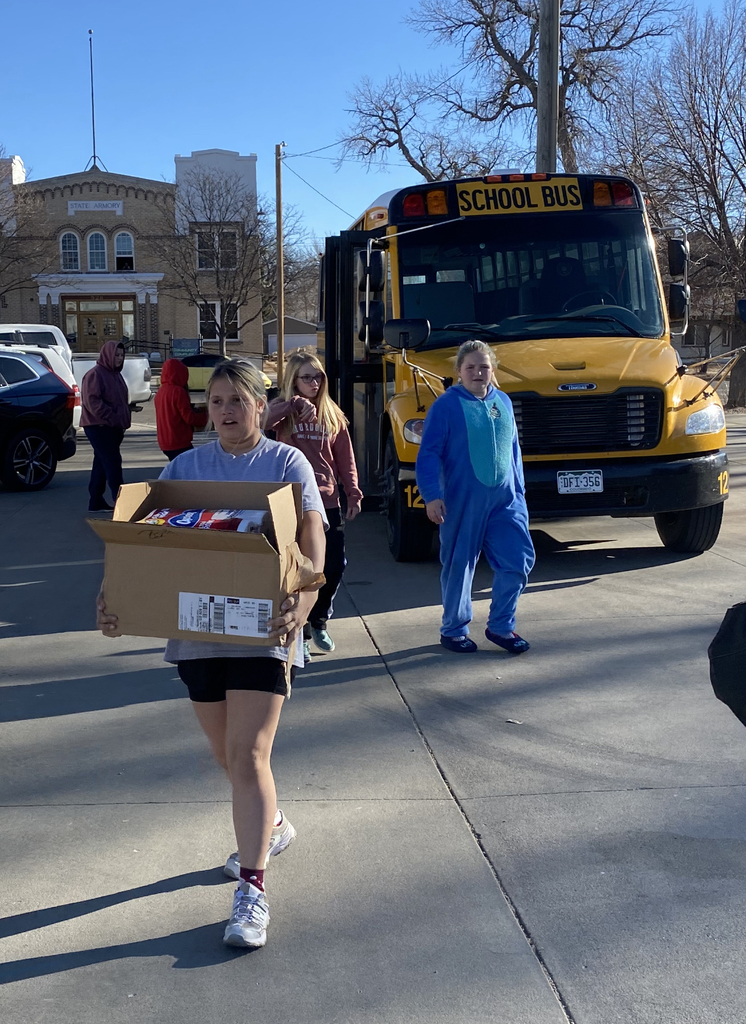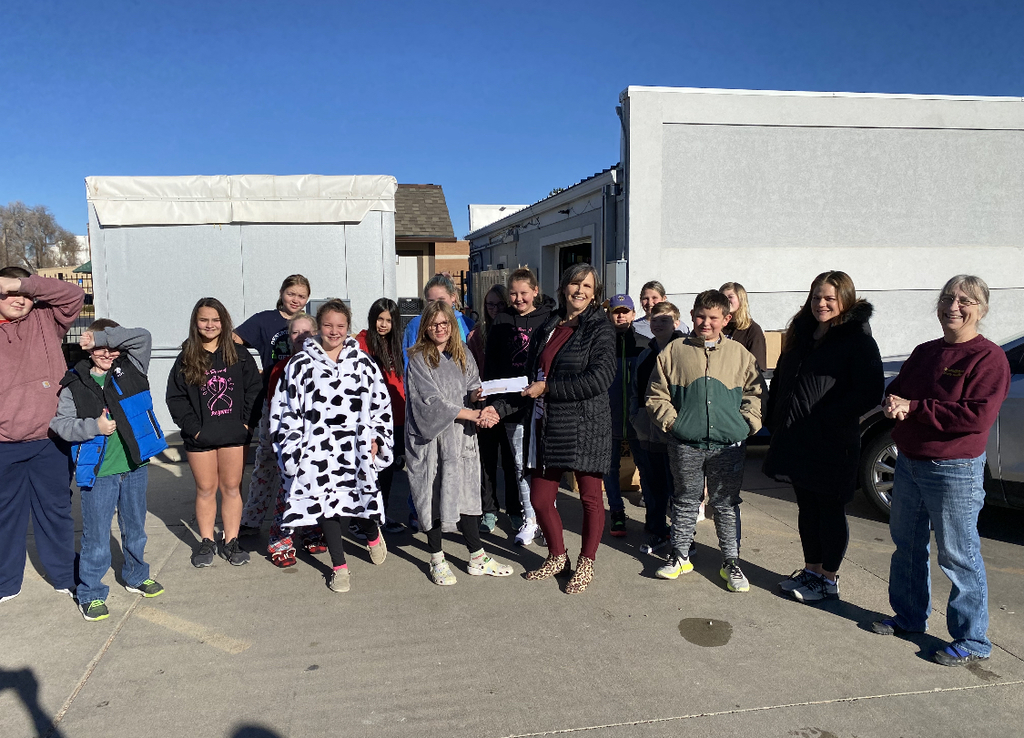 Benefit Dinner for Luke Makings! 5pm- Saturday- February 5th, 2022 at The Fort Morgan Elks Lodge! Please see the flyer for more information!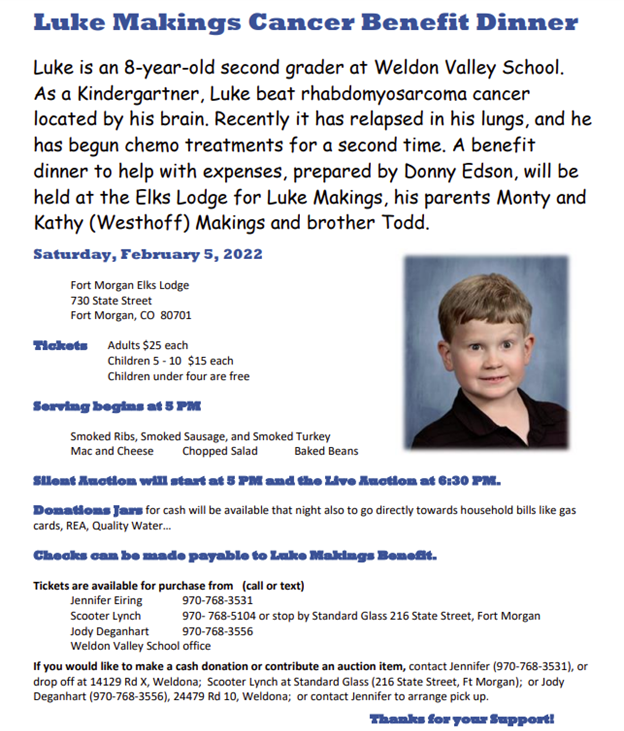 Due to the forecasted winds tomorrow and concerns with safe travel, Peetz has asked that we move the Junior High Basketball games tomorrow to after Christmas Break. We have rescheduled the games for Thursday, January 27th at 4pm. Sorry for the inconvenience.

Hey Everyone, This Saturday at 1:00 PM the Fieldhouse will be hosting the Elks Hoop Shoot. This a free contest for kids from the ages of 8-13 and is open to everyone. Kids will compete and shoot free throws and winners will move on to bigger competitions! Contact information is located on the attachment and registration will be that day. We hope to see as many kids as possible Saturday! Thanks, City of Fort Morgan Recreation Department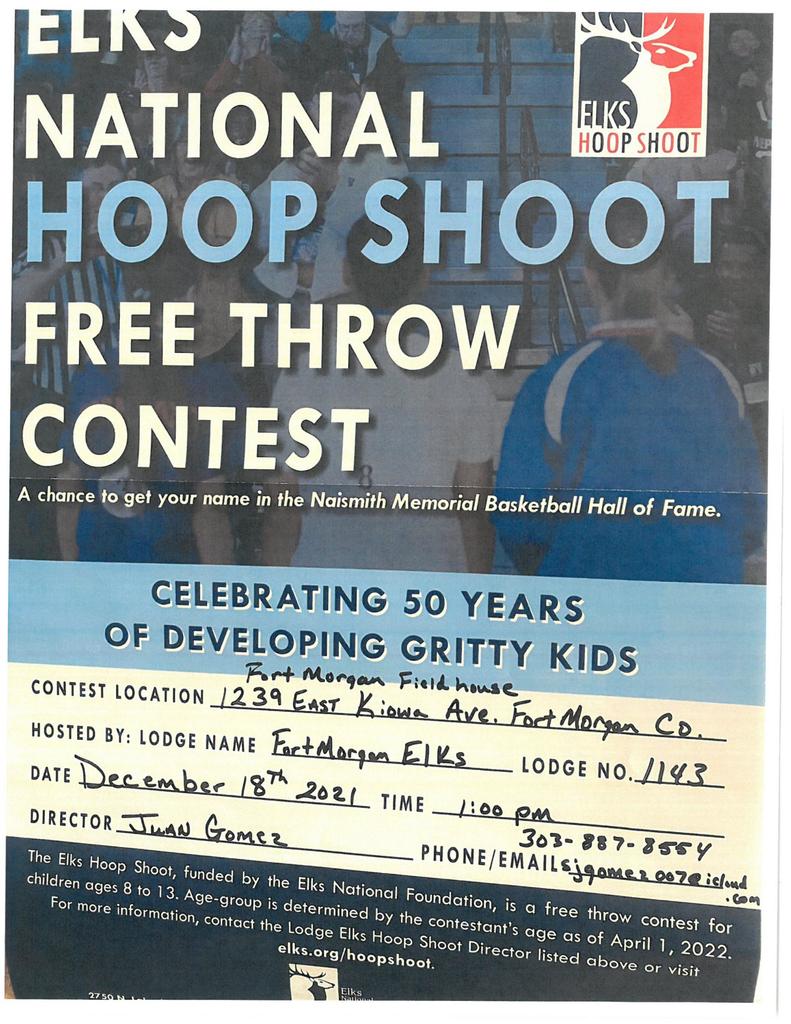 There are a couple of changes to the sports schedule this week. We will play Junior High Basketball on Wednesday against Peetz beginning at 4. On Friday, we will play Junior High against Pawnee Girls and Boys A Team. Girls Varsity will play vs. Prairie at 4pm. The JV boys game with Prairie has been cancelled.
Next Tuesday is the last day for students to bring in collection items for our Holly Jolly Volleyball Christmas Drive! Secondary students are collecting non-perishable food items- along with gently used toys! Elementary student's are collecting quarters! The winning classes will battle it out on the court in a game of Volleyball against Staff!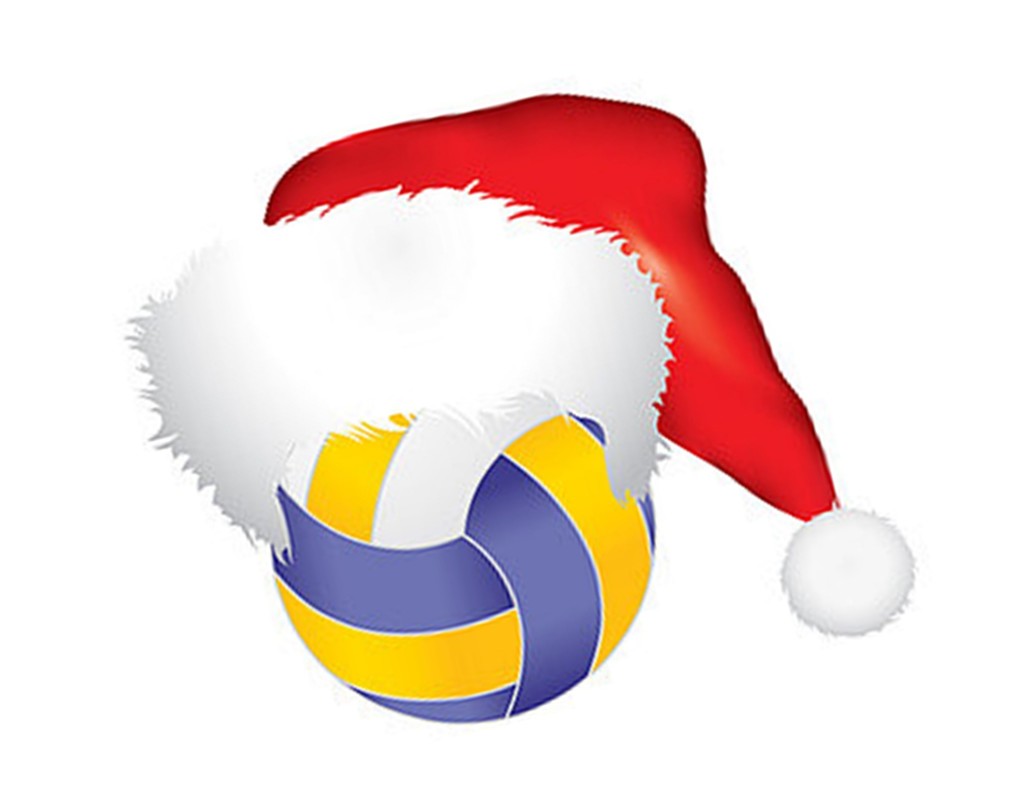 Members of National Honor Society helped Golden Stars wrap and sort Christmas gifts for the community.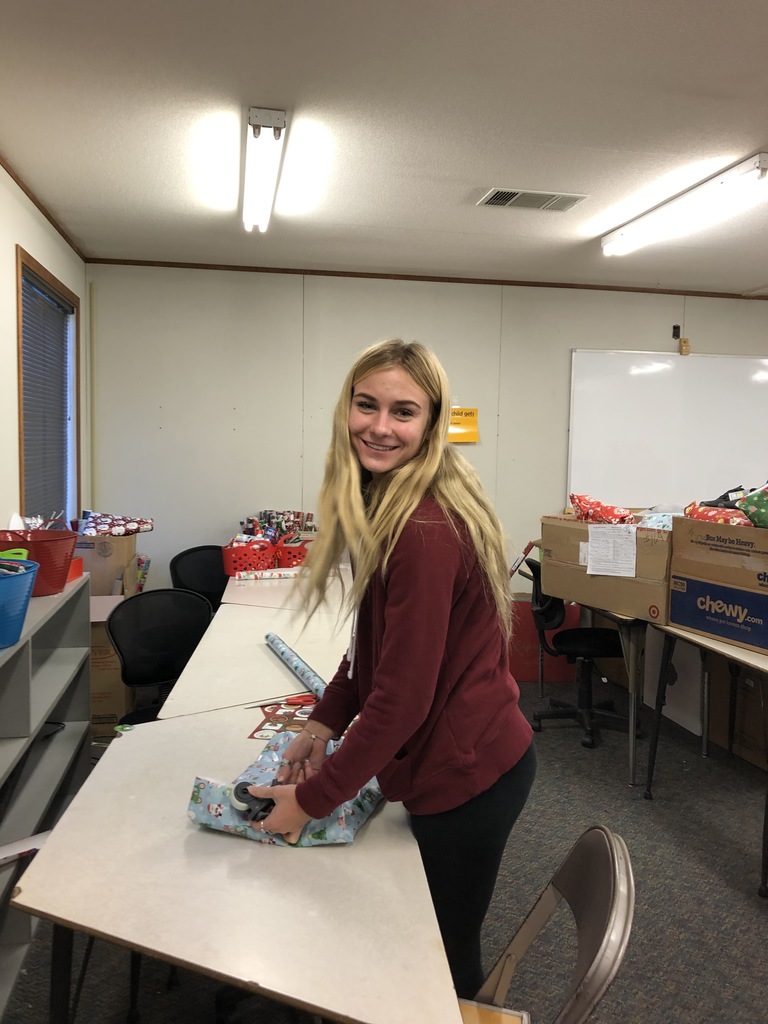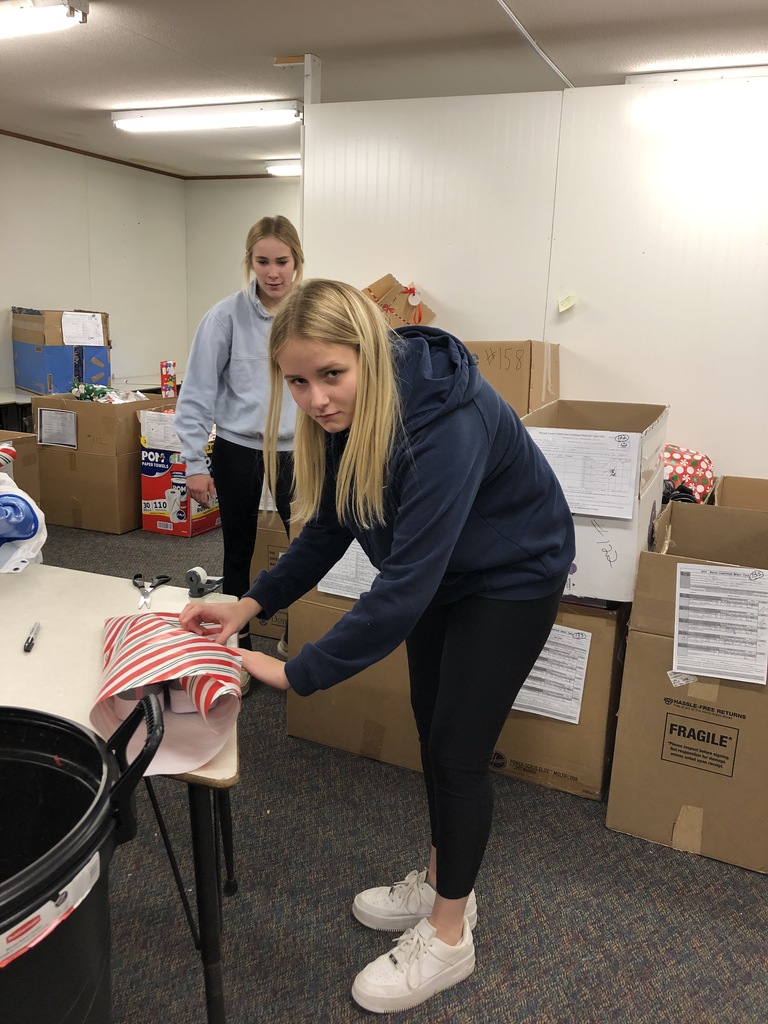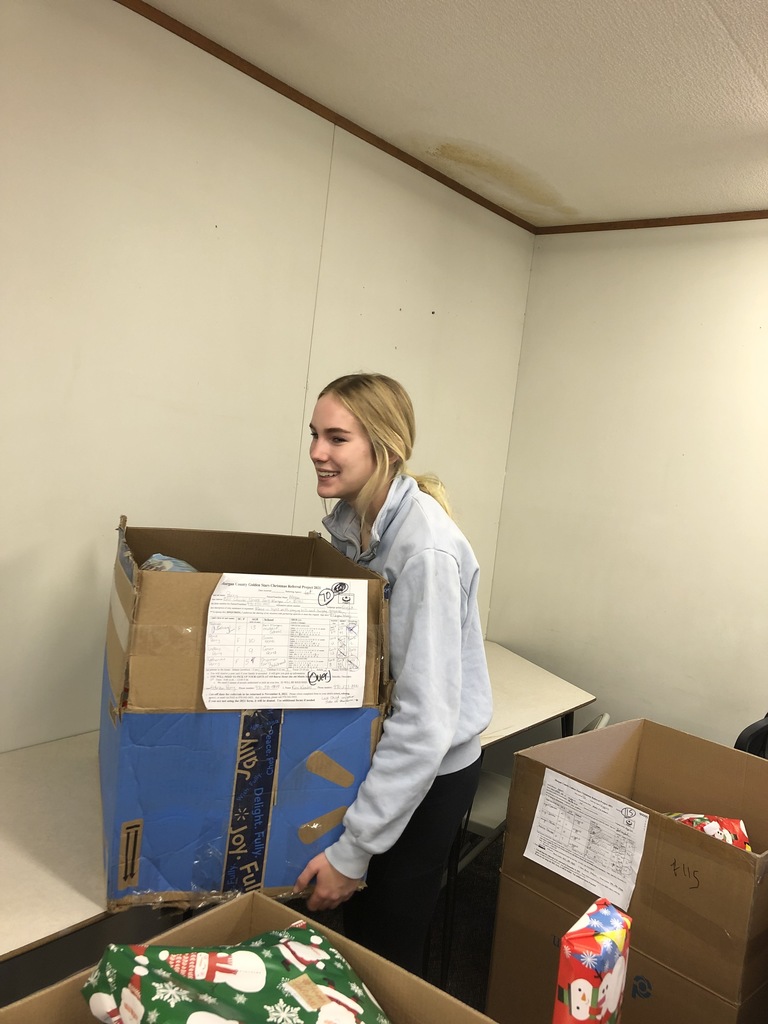 The Makings' Family wishes to thank everyone for their monetary donations, prayers, and warm wishes. We are overwhelmed by your support of our family as Luke begins this next battle. Our Warrior has already undergone one round of chemotherapy and will continue to receive treatments every Friday. Radiation will begin at a later date. We cannot begin to thank everyone for their continued support. We are so blessed to have all of you in our lives!

Calling all Seniors and their parents! Click on the link for the latest Senior Newsletter. In it, you will find information for Seniors, college visit opportunities, and scholarship information as well as tips and tricks for asking for letters or recommendations for scholarship applications. Have a great day!
https://5il.co/12vio

Hello Warrior Family! Please click on the link below to see the Winter Final Exam schedule. Finals start next week Monday, December 13th! Happy Studying!!
https://5il.co/12vi9

We are studying music in preschool. Carolyn Hochanadel, our speech therapist, brought in her violin for us to see, hear, and touch. We learned that the violin is made of wood and the strings are made of metal. We learned that it could be muted so it wasn't as loud. She shared her sheet music with us and brought in her music stand. We sang the abc's while she played it on her violin!! Thank you Carolyn!!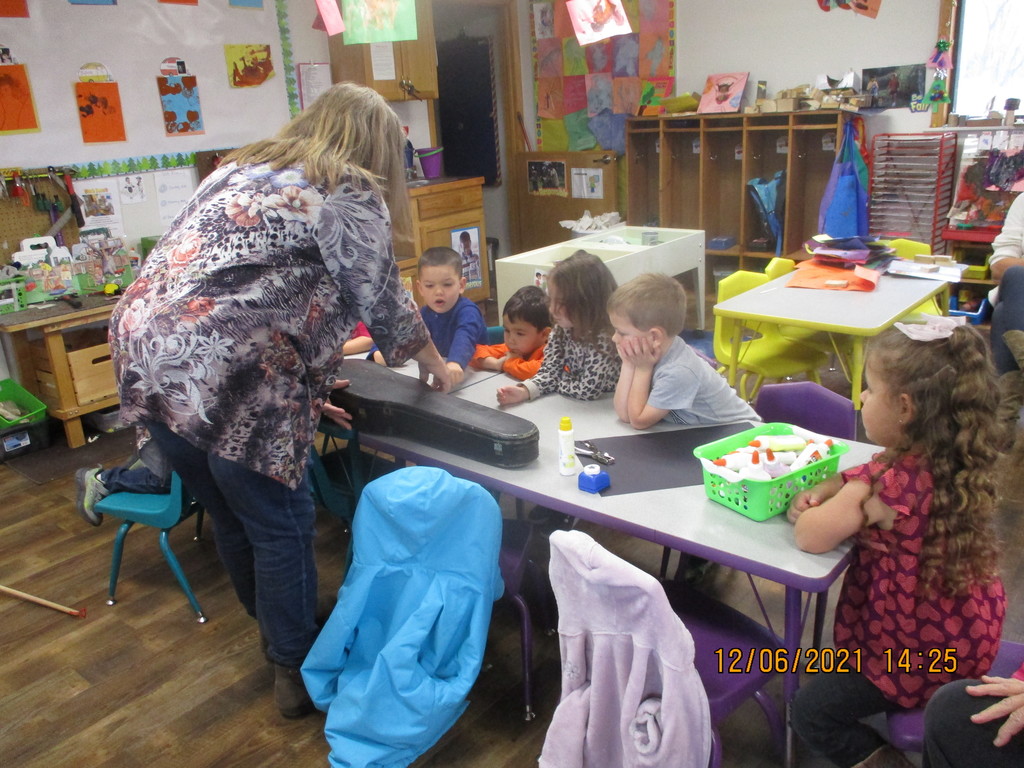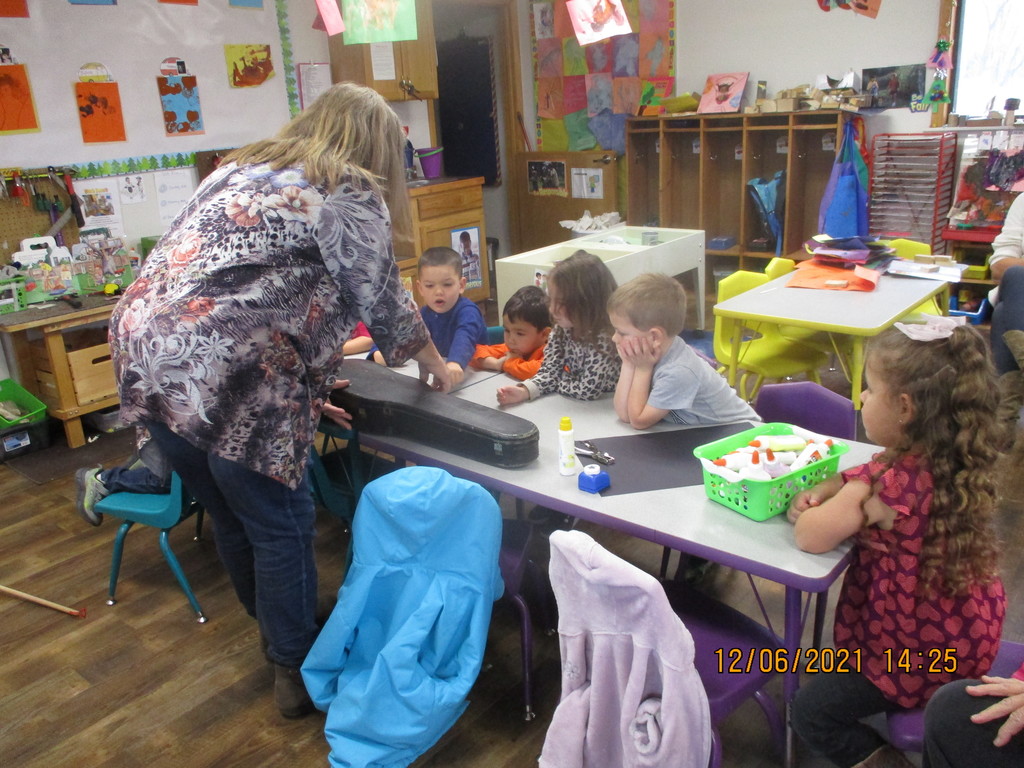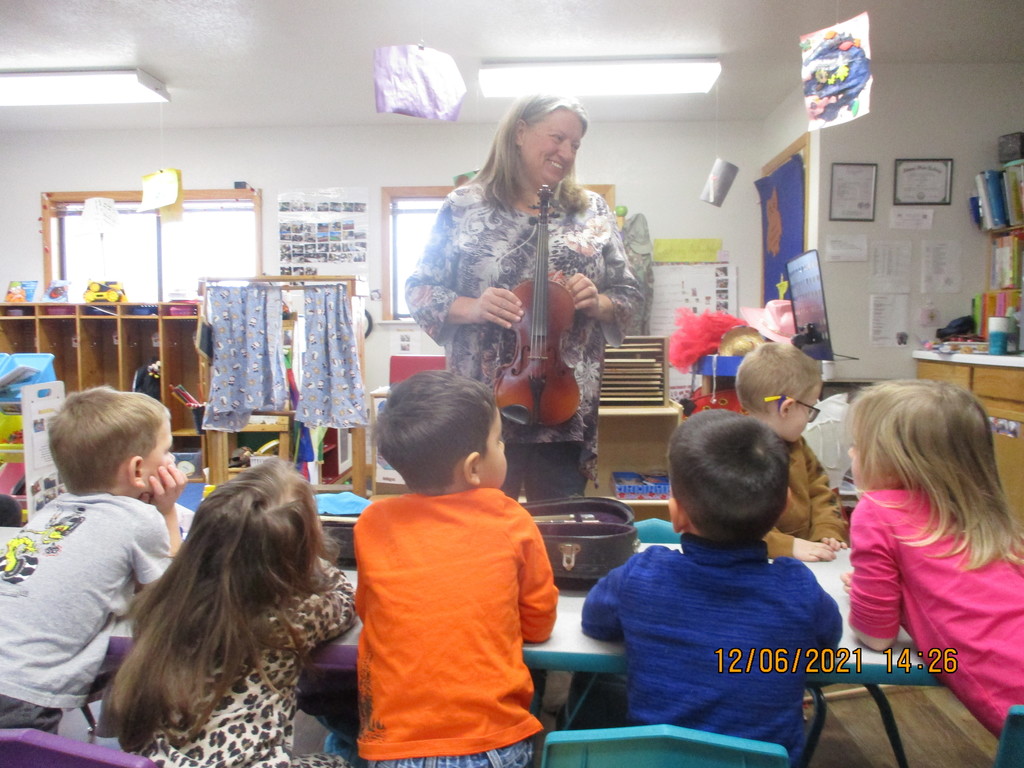 Elementary Students please be at the school no late than 6:45pm tonight for the Christmas Concert! Show starts at 7pm! Also, don't forget about the senior dinner starting at 5pm tonight! Tickets may be purchased at the door, $10 per meal.
Its a Holly Volley Christmas in the Valley! Students will be collecting items for Christmas donations. Elementary will be collecting QUARTERS for Rising-Up, while the Secondary students will be collecting non-perishable food items, along with gently used toys! The top collecting classes will go head to head in a volley ball game- the winner of that game will get to battle it on the court against STAFF, on the afternoon of Dec 16th! Please help your students gather these items between now and December 14th!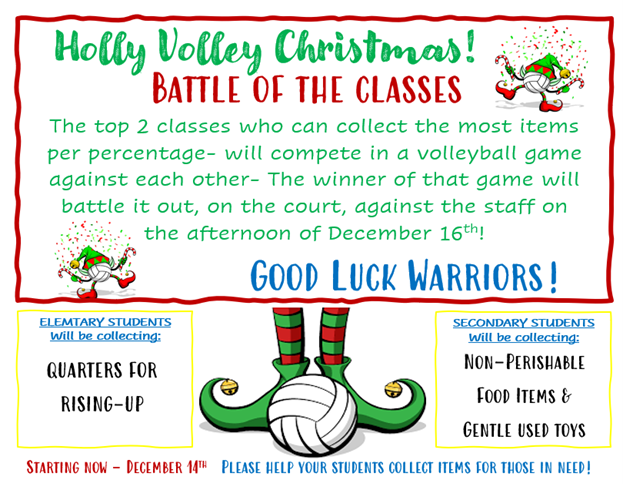 As you may have already heard, some cancerous spots were found at Luke's last check up. The good news is we are still having a Christmas concert! The students need to be in the gym at 6:45. The concert will begin at 7:00. WE ARE LOOKING FORWARD TO SEEING EVERYONE THERE!

Hello Warrior Family! This message is to inform you that due to staff shortages there will be no school tomorrow Tuesday, November 23rd. This will give an extra day for Thanksgiving Break. We apologize for the late notice, but we wanted to inform you as soon as possible. Everyone have a safe and Happy Thanksgiving!

The Junior High Basketball games at Prairie have been moved to January 5th. There are no games tomorrow, I apologize for the confusion.

More photos of our Thanksgiving celebration sponsored by WV Student Council members.