Class of 2033 cheers on Class of 2021 Congratulations Seniors!!!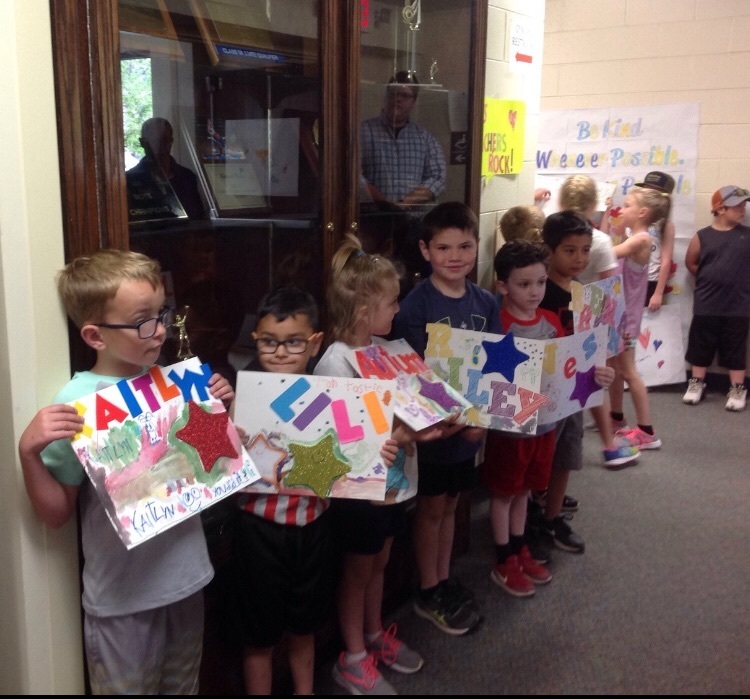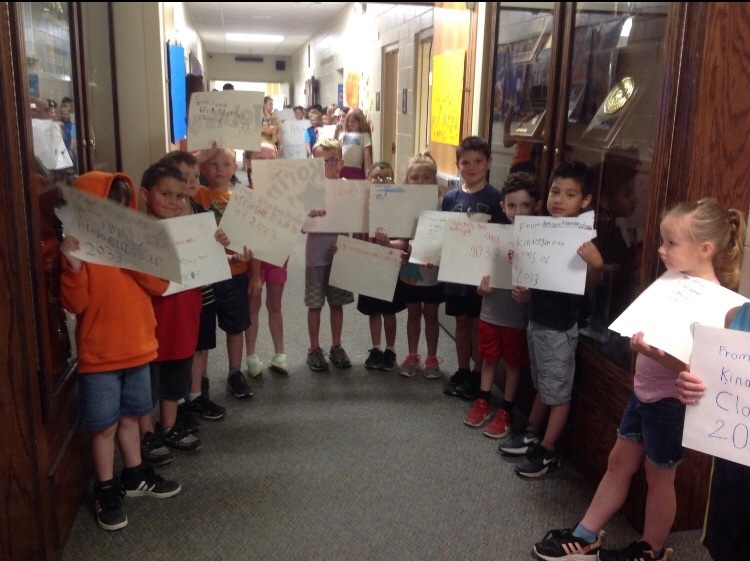 Results from the Eaton Track Meet! Congratulations Westen and Kaitlyn!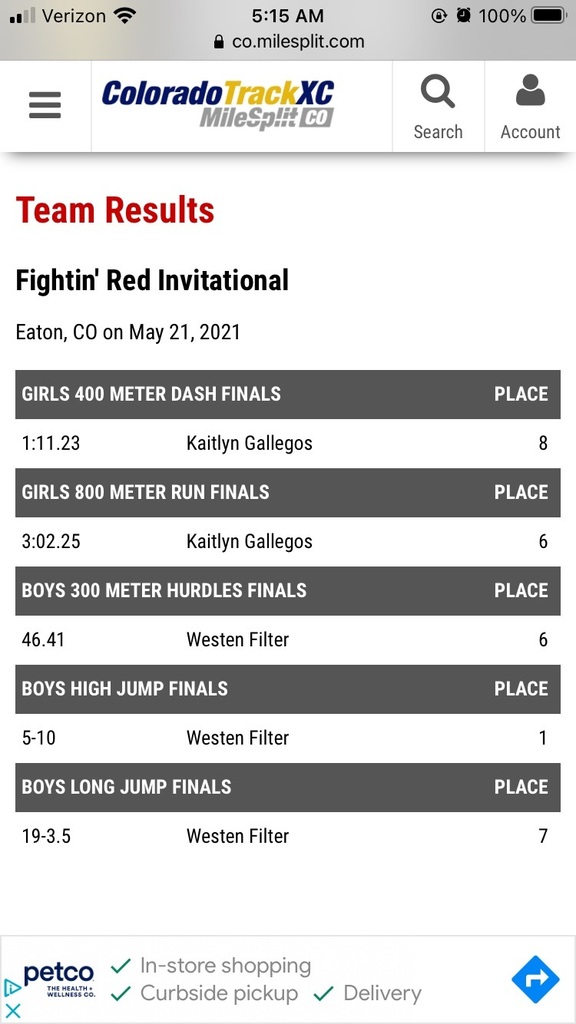 Due to the high request for seating at graduation we will only have parents with reserved seats in the front. All other guests can sit where they would like. lawn chairs are suggested but there will be some chairs available to place where you want. See you at graduation tomorrow!

SENIOR GRADUATION is Saturday, May 22, at 10:30 A.M. We will be holding the ceremony outside, north of the Ag. Shop. Please feel free to bring your own lawn chairs because seating may become limited due to a large audience. The school does have several folding chairs, but we want to ensure all our guests are comfortable.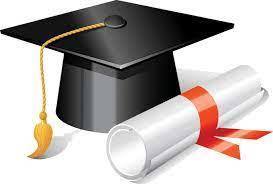 Click the link below to watch the touching video of the unveiling of the Grandfather clock placed in our lobby in honor of Mr. Petterson. We can't thank him enough for his "TIME" Mr. Petterson has dedicated 16 years, or 196 months, or 5,968 days, or 143,232 hours, or 8,593,920 minutes to Weldon Valley. We are forever grateful for EVERY 515,635,200 second he has devoted to our school! Congratulations Mr. Petterson!! We are going to miss you!!!!
https://drive.google.com/file/d/1iRqL4ATQyg_92hzJDIG_yoVpb4FHxdnr/view?usp=sharing
Here's a closer look at Mr. Petterson's dedication.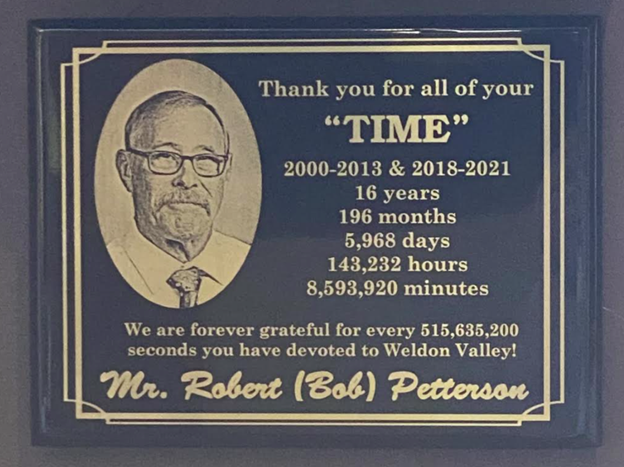 A beautiful Grandfather Clock was unveiled this morning at Weldon Valley by Mr. Petterson. This clock is now a permanent fixture in our lobby to honor him for all of his dedication and "TIME" he has spent at our school. Thank You for all you've done Mr. Petterson!! You are going to be greatly missed.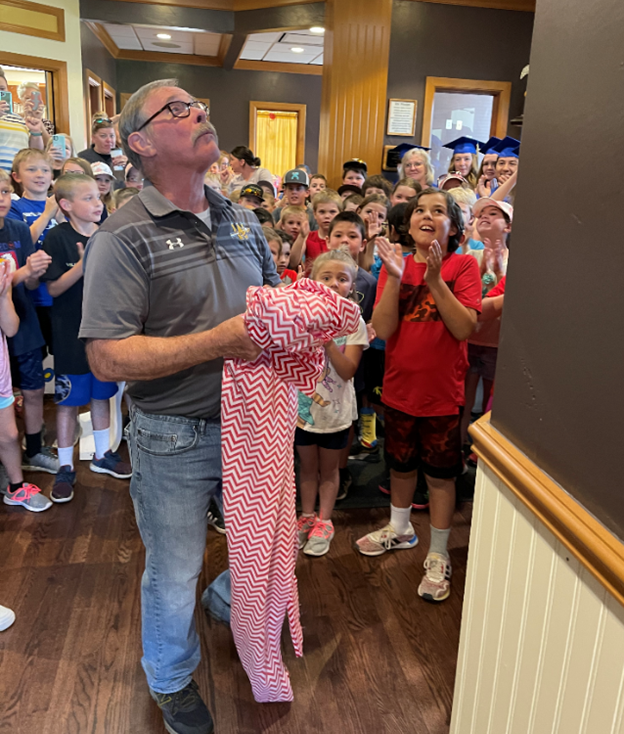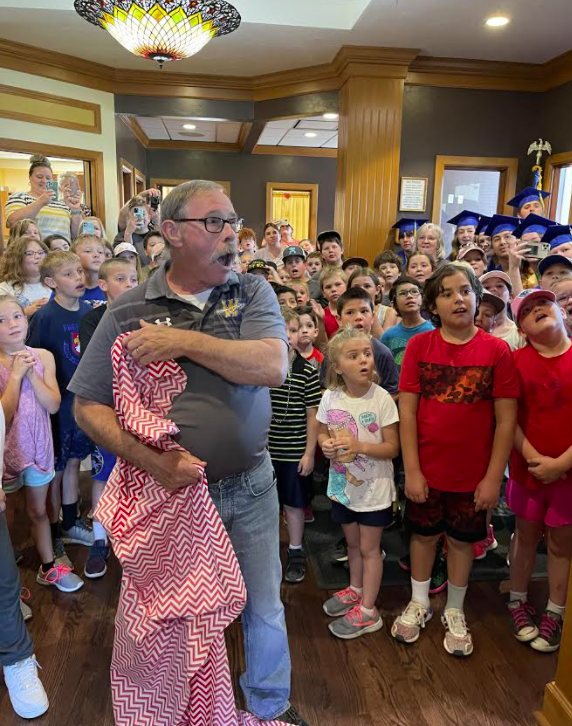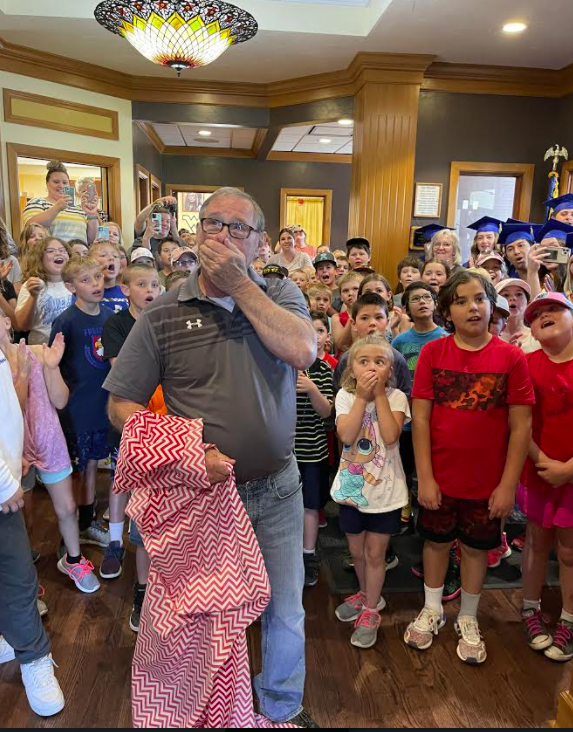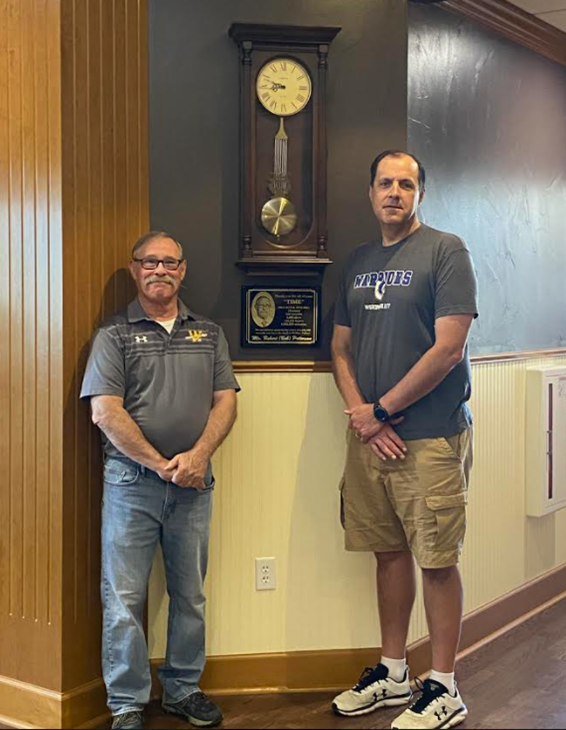 Congratulations to Weldon Valley's Senior Class of 2021! We wish them the best of luck on their new adventures! Their graduation ceremony is Saturday morning- May 22, 2021 at 10:30am at the Weldon Valley School. "Die with memories, not dreams." -Anonymous (Senior quote)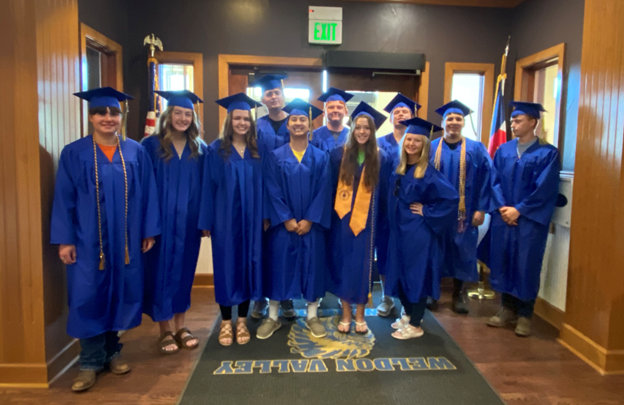 If your child is out of district and plans on returning next fall- ALL OUT OF DISTRICT APPLICATIONS ARE DUE to Lacey no later than June 1st, 2021. Applications may be found on our website at WeldonValley.org Please email completed applications to Lacey at
LStarner@weldonvalley.org
-THANKS!
Summer Movie Matinee tickets are now on sale! THIS WEEK ONLY! (May 17-20) Stop by the front office to purchase yours! $15.00 a ticket gets you in to 10 different shows through out summer break! Pick a Monday or a Tuesday movie ticket! Hurry in, sales are over this Thursday! (Please makes checks payable to Cover 4 Theatre)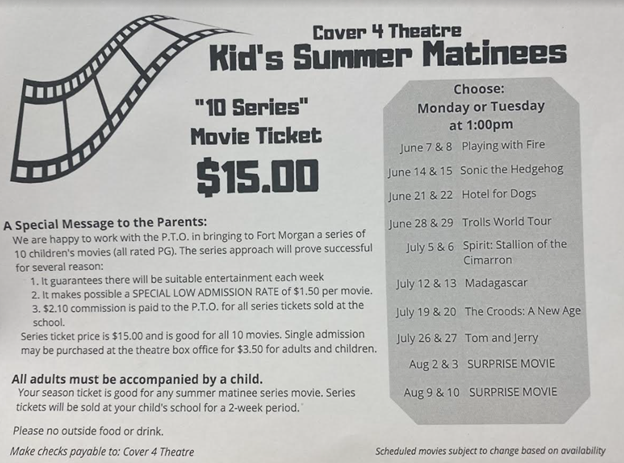 9 square in the air was introduced to our K-12 Physical Education classes this week! The Warriors have had fun playing this new game! 💙💛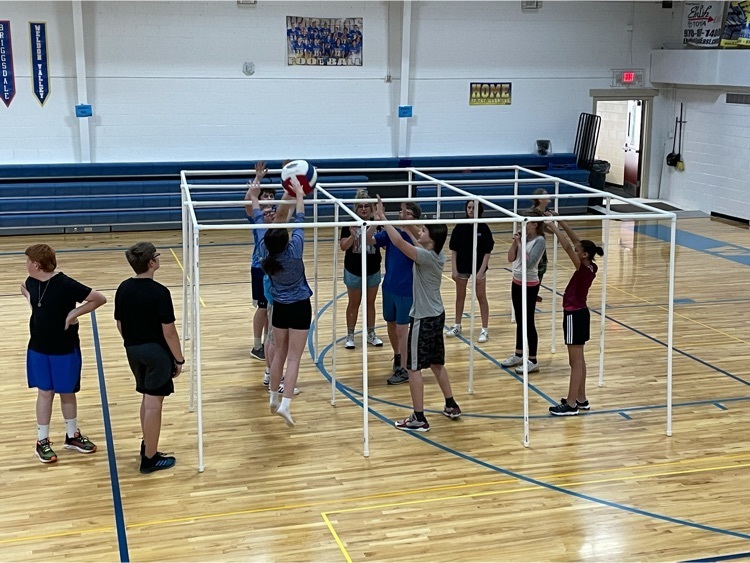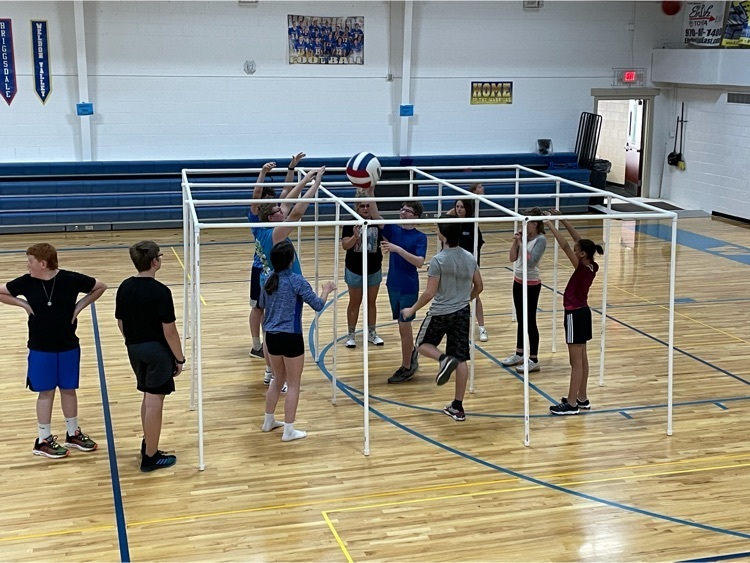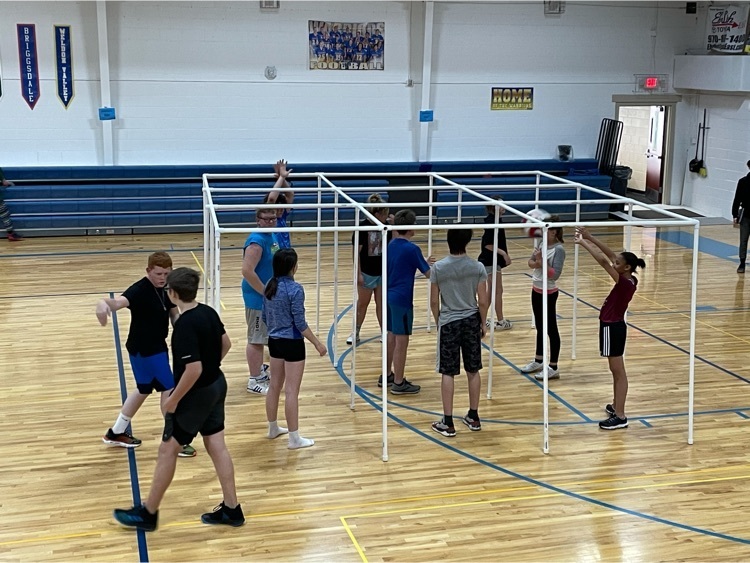 Here is the information for Friday Fun Club tomorrow. We hope to see everyone there!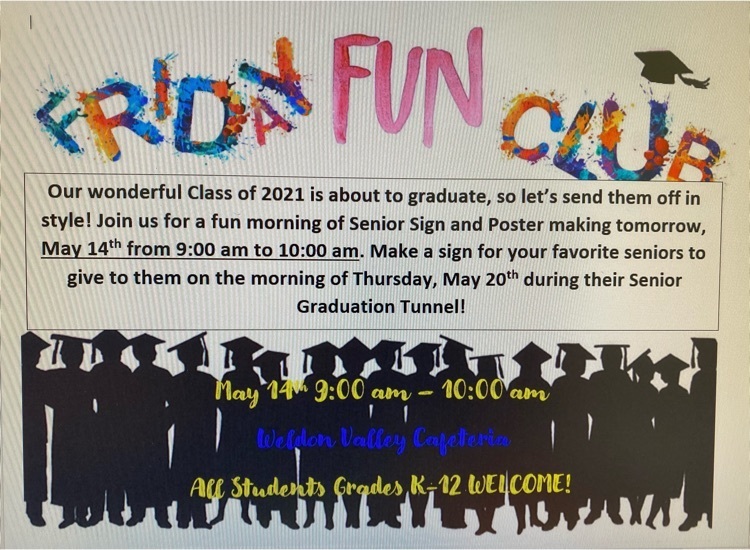 Field Day information...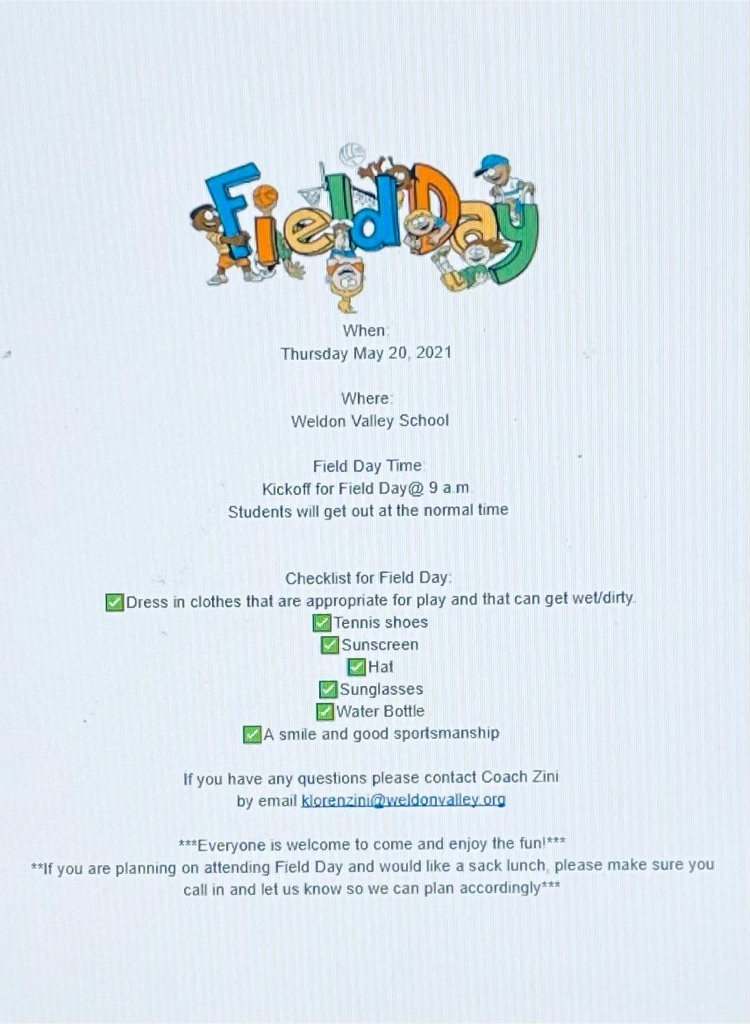 Warrior Community, The wait is over...Our 2020-2021 School Yearbooks are here! Soon we will get to celebrate and commemorate all the hard work YOU and your Weldon Valley yearbook staff have put in this year! Distribution and yearbook signing will happen during Finals week, but wait there's more...yearbooks that is! If you haven't ordered a yearbook yet, there is still time! We have a LIMITED SUPPLY of around 25 yearbooks left to sell. Yearbook's sell for $45, and if you are interested, please contact Ms. Dunn in the front office or purchase them online at Josten's webstore. Keep working hard to close out this year and we will be there to celebrate with you at the end! -Your 2021 Weldon Valley Yearbook Staff

Here is the schedule for the Junior High League Track Meet tomorrow at Brush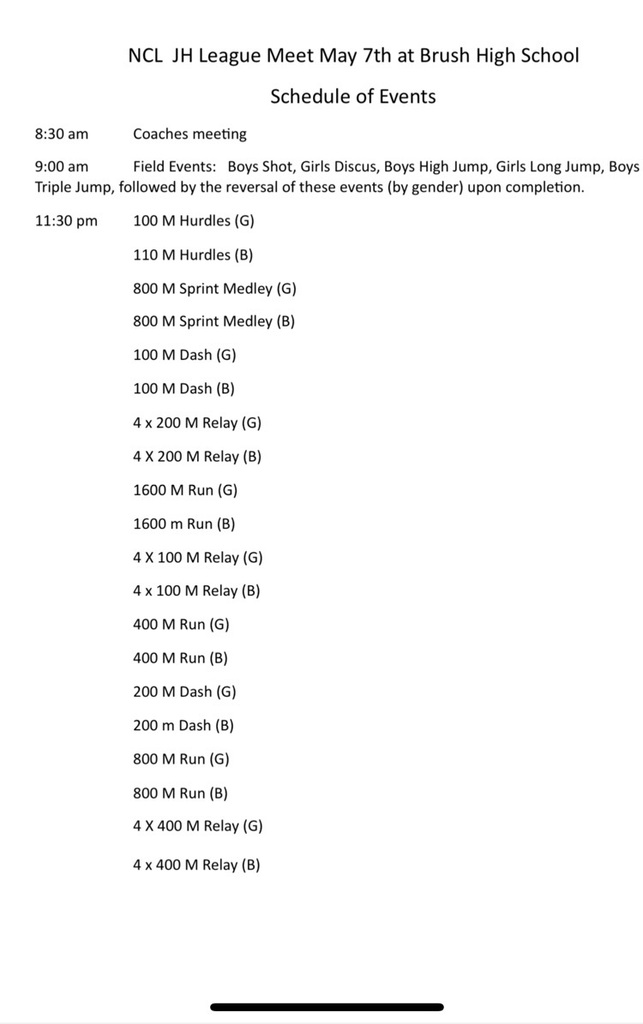 A Message From Mr. Petterson: Stand for the Silent is an organization working to help teens deal with bullying and suicide. The organization will have a booth/stand set up outside of the Murdoch's store this coming Sunday, 5/9/21. Currently, they are taking donations for their cause. You can donate in person at their stand on this Sunday, outside of Murdoch's- or you can donate directly on-line at StandForTheSilent.org - If you choose to donate in person, the donation will go to the Colorado chapter of the organization, whereas if you donate on-line the donation will go to benefit the National organization. Please consider making a donation to this worthwhile cause.
Summer Tennis Camp Fort Morgan High School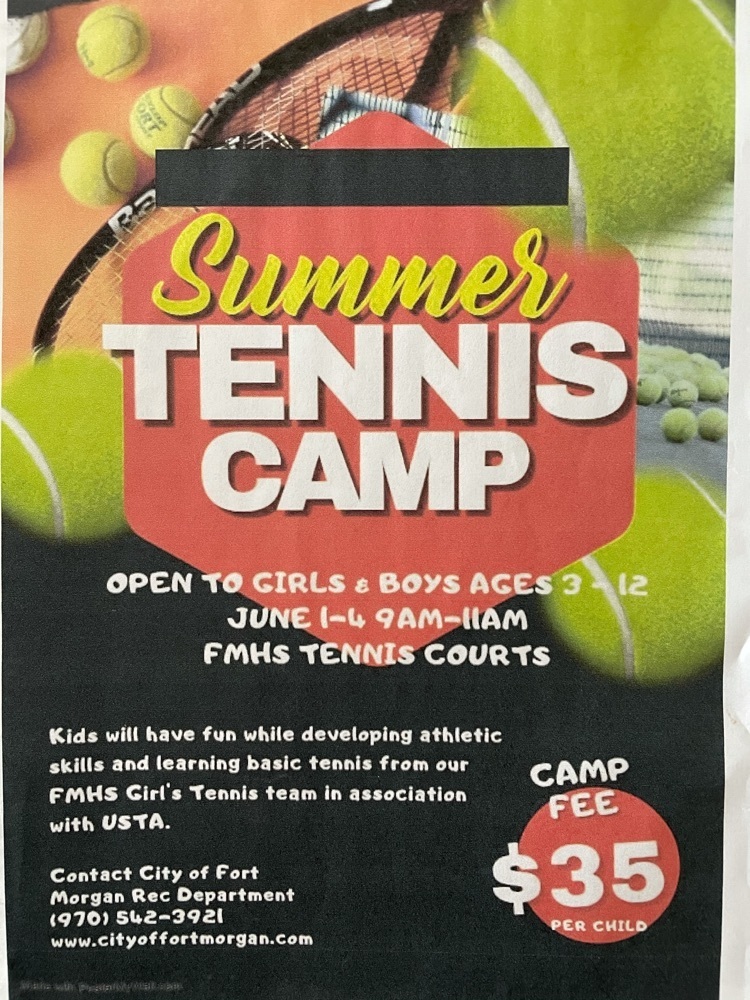 Here is the schedule for the Platte Valley track meet tomorrow at Kersey.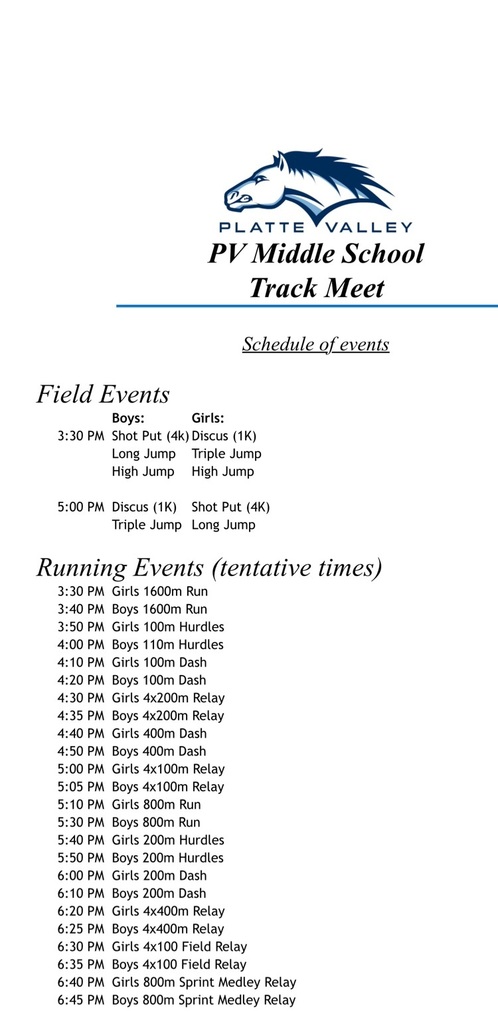 Join us from 9-10am in the cafeteria this Friday for Friday Fun Club! The kiddos will be making crafts for Mother's Day to take home to those fabulous moms in our lives!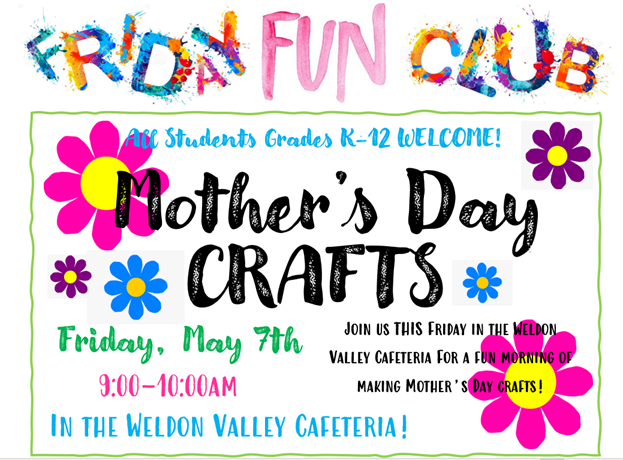 Hello Warrior Family, this message is for the week of May 3rd. On Tuesday there is NO SCHOOL due to the Tom Deganhart funeral. On Thursday there is a junior high track meet at Kersey starting at 3:30. The Spring Concert will be in the gym starting at 7:00 PM. On Friday there is a junior high track meet at Brush starting at 9:00 AM. On Saturday there is a high school track meet at Fort Morgan starting at 9:00 AM. We hope that everyone has a great week and GO WARRIORS!